I have just purchased a home with a irregular shaped pool. We actually don't close until this friday so I have not yet removed the cover to really see what I am dealing with. The property has been vacant for almost a year and I was told by neighbors that the pool did not run for at least a year prior to that. I do not have an estimate for volume but once I know the depth I will attempt to cad it out and get a somewhat accurate volume. This is the the pool to show its basic shape.
Once I relocate the tadpoles and frogs and get the tarp (cover) off I will post more pics so we know were working with.
My current question has to do with plumbing. The plumbing platform is just wood slats and is very rotted. I was considering pouring a pad but am open to ideas. What I confused about is exactly the best way to plumb in the equipment. There is a sand filter but no pump. I was able to find a used one,(only one season) along with a sand filter in much better condition than what is there. These are what I picked up: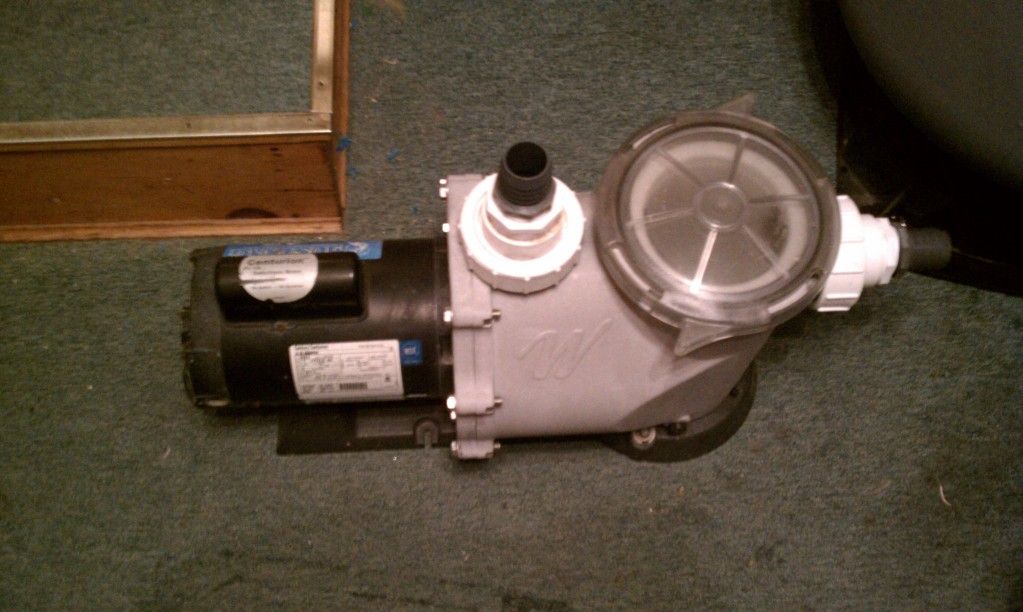 Next post I'll show existing plumbing.