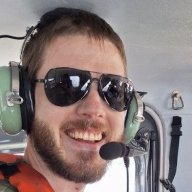 Silver Supporter
Bronze Supporter
TFP Guide
Oct 20, 2017
1,243
Pool Size

15000
Surface

Vinyl
Chlorine

Liquid Chlorine
I've started considering adding UV or replacing the ozone system in my spa to help manage CC's. I seem to have persistent CC's, and relatively speaking not a lot of use. With the cold winter temps the spa stays covered and with a floating bubble cover on the water to help reduce evaporation. I'm sure these don't help as there's not much breating, but with overcast skies in winter and a spa located on the north side of our house there's also not a lot of chance to open it to get UV from the sun.
Would UV be more effective than Ozone? I'm messing with my pumps and replacing valves in a week or two so modding in UV could be done with relative ease in the near future. The spa did come with Ozone but it's long dead. Easier to swap though. I've seen
@JoyfulNoise
mention that ozone can be good if it can be used after a soak to break down waste, before FC is added. I get the impression UV is better for breaking down CC's that are already formed as opposed to directly breaking down waste?
Would the use of MPS after soaking help break down waste and avoid CC buildup? If so, that seems like the best place to start, I can grab the Taylor MPS interference remover kit so I can test for FC/CC appropriately if I go this route.