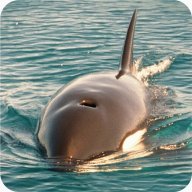 Nov 12, 2017
8,446
Pool Size

12300
Surface

Plaster
Chlorine

Salt Water Generator
SWG Type

Pentair Intellichlor IC-40
I use Insteon. It's a little different than the hub-controlled stuff that is flooding the market. Though I believe it can also be controlled by some of those hubs. My system uses a 24/7 computer running HA software, that talks to all my devices through a modem-type interface that plugs into the computer via USB. It's the same computer I use for media (serving whole-house tunes, Netflix for multiple TVs, etc). The HA software I use is programmable and customizable. And it is that software that allows me to set up the multiple on/off switching that my pool light needs. I don't know how that would work, or if it could, with the hubs. My setup if more for someone that wants total HA control (lights, HVAC, irrigation, appliances, audio/video, etc, etc). A full-on smart home, controllable by computer, phone/pads, remotes, wall-mounted touch interfaces, wall switches, the whole works.

If you wanted to start down that path, but weren't ready for something so elaborate just yet, you'd need to study up on which systems could perform the multi-on-off switching protocols needed by the lights. Some sort of scheduling feature that would allow half-second-long intervals. Or it might be as simple as scheduling the on-off events at the same time, if the controller executes those one after the other, instead of all at once, so that they happen to fire off sequentially at intervals the pool light can interpret.

Alternately, the HA controller can just turn the banks on and off. The lights remember their last setting. So you could set up the desired color or scene by manually turning the switches on and off yourself, and then turn them off. The next time the HA system turns on the light(s), they'll come on to the last color/scene used. That's where the combo controller idea might be used. Say you have 5 banks, but the AquaLink only has 3 relays available. So you put the banks you need full remote color/scene control on the AquaLink, the the other two, that you don't need to change colors often, or ever, on HA switches, for just on-off control.

Lots of ways to skin this cat. And not necessarily something to be decided now. Run each lights' cable back to the pad, and have the PB/electrician connect them all to a couple transformers/relays. Then worry about the bigger picture, the pool. Later, you can maybe add another transformer, or swap one or some or all the lights to HA, etc. Again, the only thing you have to contend with now is a way to leave all those options open, for future use.