TFP Expert
LifeTime Supporter
OK, now that I can post photos, with a lot of help from my very patient husband whom I love dearly..... I invite you to take a tour of our little slice of paradise.
From the front door you can see through the living room out to this view through the pool doors.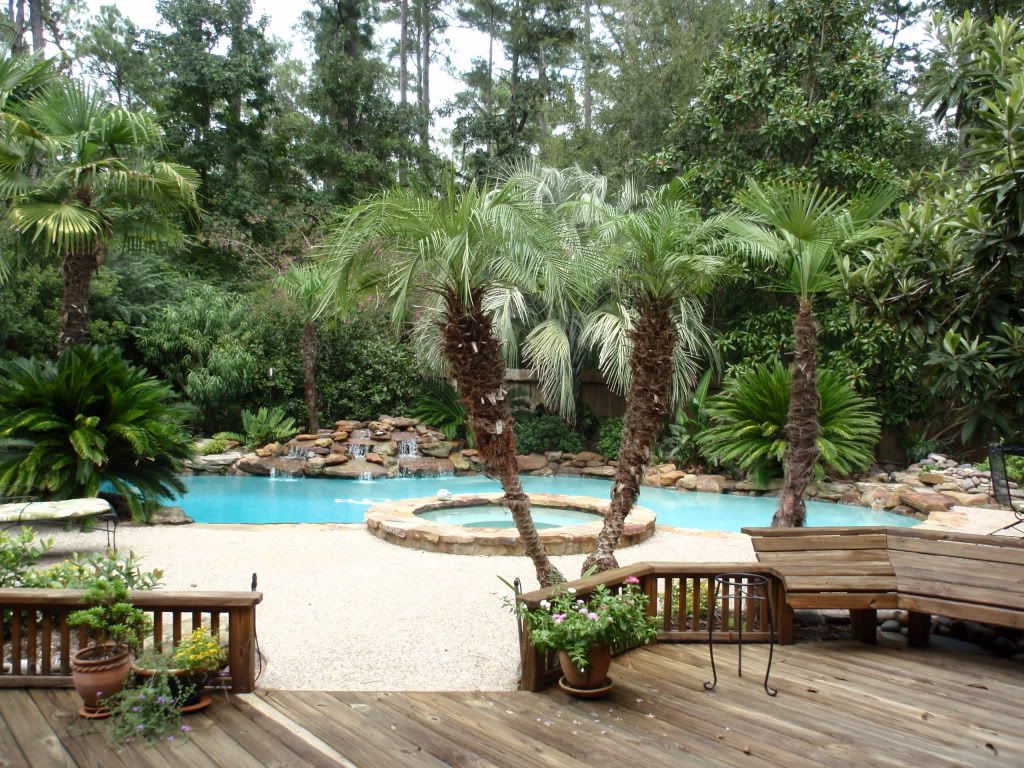 Tiny cafe table, that big pot is a water barrel. The chaise moves around from time to time so it appears over by the deep end later.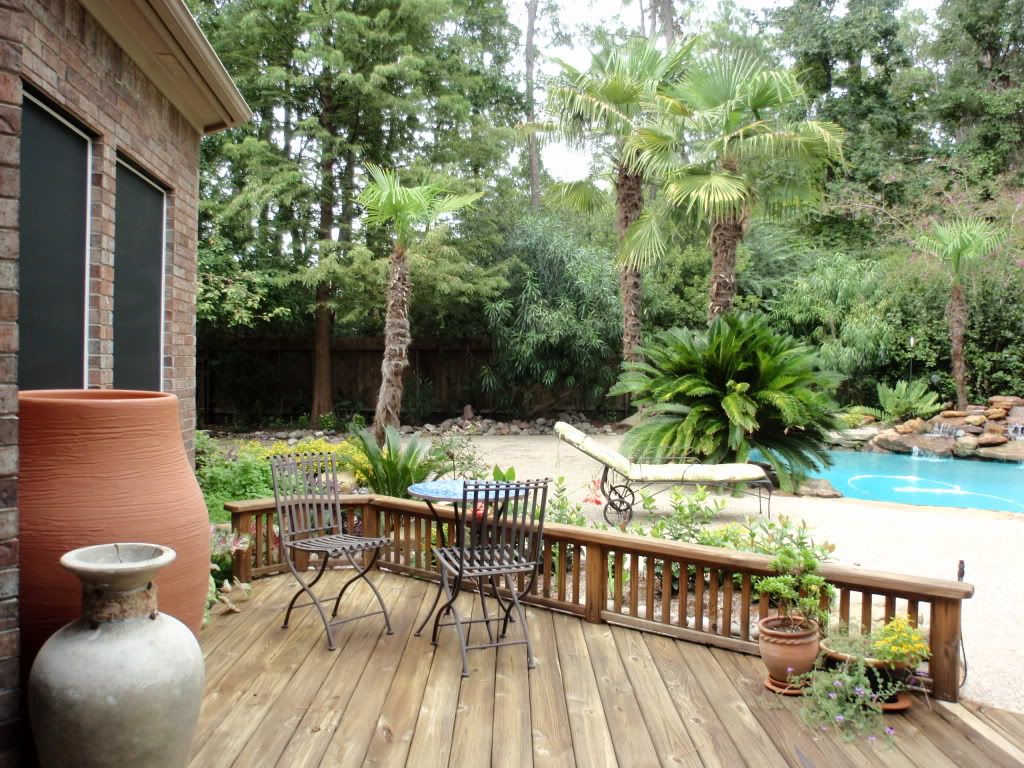 Leaving the deep end of the pool we can walk through the gate toward the patio.