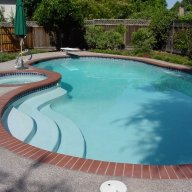 TFP Expert
LifeTime Supporter
Re: Interesting combination, looking for help on what pump m
beachinmoney said:

Okay, does it matter how the 2 speed is installed and how can I figure that out??
So the two speed motor that I posted is a 115v ONLY. Two speed motors come in only one voltage choice while a single speed motor is usually dual voltage.
If your current pump motor is connected to a dual breaker, then it is 230v. If it is connected only to a single breaker, then it is 115v.