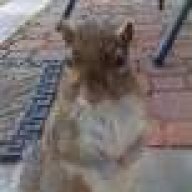 Silver Supporter
Bronze Supporter
This seems like a topic that may have come up in the past, but searching didn't find it.
I wonder how full you all let your pump's leaf pot get before emptying it. For me, it's a minor pain because my pump is lower than the pool and water spills everywhere when I remove the cover; I have no valve to close to prevent that.
Here's the current state of my leaf pot. I don't know how this stuff gets past the hair nets and skimmer baskets, but there it is. Water flow is fine, but there are the organics, rotting in the leaf pot. Empty it now, or leave it?