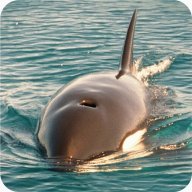 Nov 12, 2017
8,624
Pool Size

12300
Surface

Plaster
Chlorine

Salt Water Generator
SWG Type

Pentair Intellichlor IC-40
So there you go, swadeab. You can't run just the heater circuit in the winter, because you'd still need to filter. If you have no plans to ever heat your pool, then your current setup is probably fine. If the spa circuit is the one that runs the jets (or the jets you most use), then I'd guess it was plumbed the way it is because the previous owner didn't care to heat his pool and wanted the jets in the spa to feel warmer than the spa water.

RD's thinking that the heater is protected well enough by the intake grate makes sense. And the water clarity is provided by the filter circuit.

If you want to be able to heat your pool regularly, you should probably replumb the heater to the filter circuit, but remember that will mean the spa jets won't feel warmer than the spa water. Which is fine, and maybe you won't like hotter water from the jets. So use it for a while as plumbed and see how you like it.

When you're ready to automate, we can help you with product selection and installation. Keep in mind, your automation controller, SWG and pumps should all be of the same brand to work best together. So if you need to replace a pump or SWG before you automate, be sure to coordinate your purchase with future purchase plans.