Below is a picture of my waterfall and where I've drawing blue lines are where the waterfall has little 'lakes' which you can see in the 2nd picture.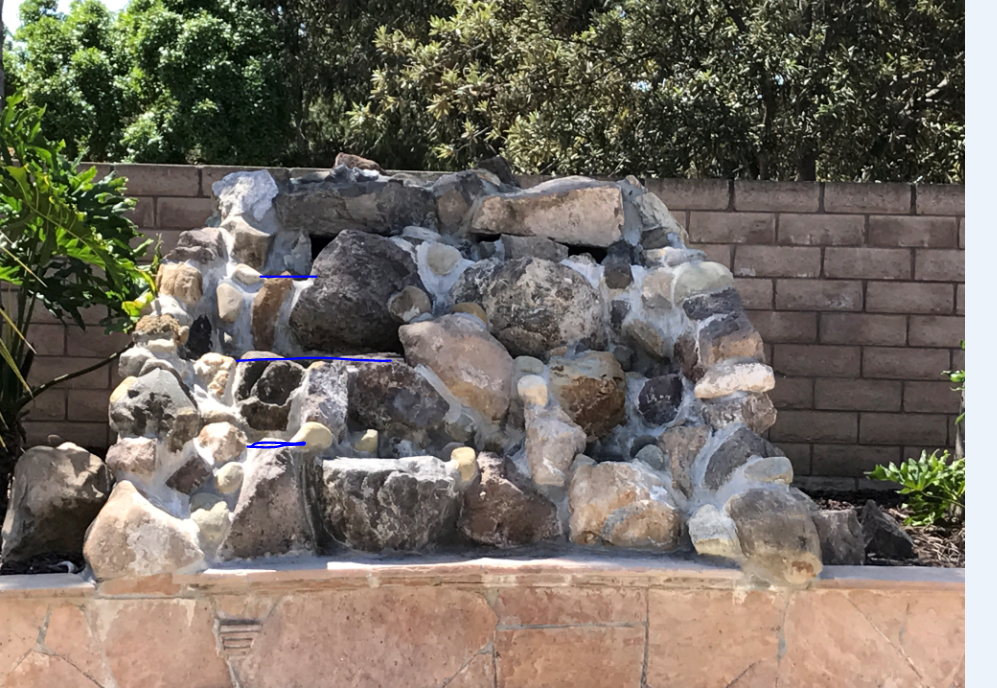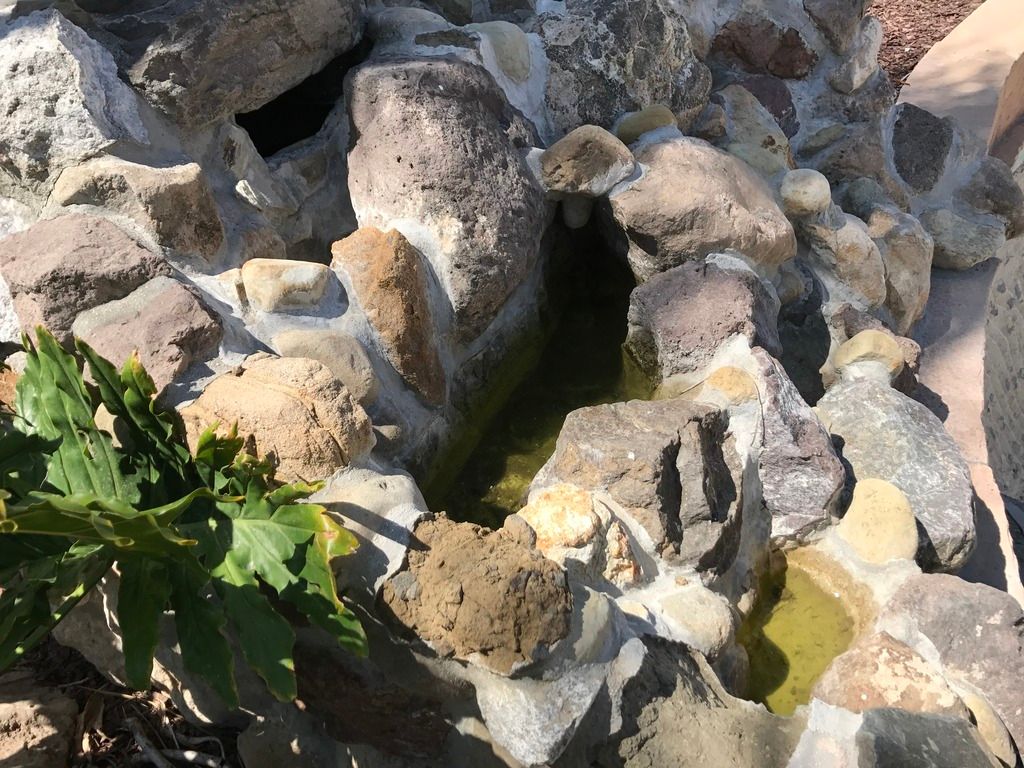 One can imagine a multitude of reasons for not liking those little 'lakes' at each shelf height, so my goal is to fill them in.
Simultaneously there are some areas which are crumbling a bit and you can see that on the bottom of the 2nd picture.
I'm thinking I just get some good size rocks, mix it with mortar and fill up the pockets, then add some mortar to stop the crumbling areas from getting worse. Maybe apply some sealer when I'm done.
My question to the forum is whether there's any good links to techniques for patching up these water features. any tips, etc? Should I just leave it be?
If I had a bunch more $ I'd just rebuild it, but I'm trying to get another 5+ years out of it and improve the functionality by filling in the mosquito breeders.
thanks
Anthony