Pics tomorrow.
edit
Pictures added
As if it wasn't enough that I almost stepped on juvenile Rat Snake

(they are not venomous but are pretty aggressive and foul tempered and you can get an infection from any snake bite), about 30", in my converted garage last night, DH found, today, a decomposing Rattlesnake with big bunny "attached", both dead of course, 20 ft from the house behind our shed. Pics to follow tomorrow. We are going to turn it over to see the head and take more pics tomorrow. About the only thing left is the skeleton of the snake and bunny, and some fur and a rabbit foot on top.
Snake has 2" bottom plates and at least 10 rattles. So we are figuring about 2.5" to 3 " in diameter. Of course everything is well fed around here so he is probably approaching 40" or more.
We're wondering if maybe the bunny injured it enough to kill it. It was a pretty good sized bunny for this snake to handle. I have a pet snake, California King Snake, and we don't ever feed live food, rather frozen, thawed, because pet snakes, especially, can be injured by live prey.
Any thoughts. We've seen mice attack wild Rattlesnakes. But a few seconds after a strike they are incapacitated. Actually a pretty humane way to die, as it is so fast.
Ever heard of a bunny getting the best of a pretty good sized Rattlesnake?
We haven't seen any really large Rattlesnakes since the lake was filling up. Record sized Rattlesnakes crossed our yards, several a week. That's been about 15 years since we've seen a good sized one. Some newborns but that's it in 15 years. All the dogs get Rattlesnake vaccine.
Thoughts???? gg=alice
edit
See this links and at bottom a YouTube of rabbit attacking
http://www.cairns.com.au/article/2009/09/15/63975_local-news.html
Rattlesnakes usually strike and then pull back waiting for prey to die. Note that, snake may have hold of rabbit on the back end. When we turn it over today we might get a better look to see if snake had started eating rabbit. Snake may have been injured enough to die before eating rabbit even if rabbit had died.
Bunny head left side middle.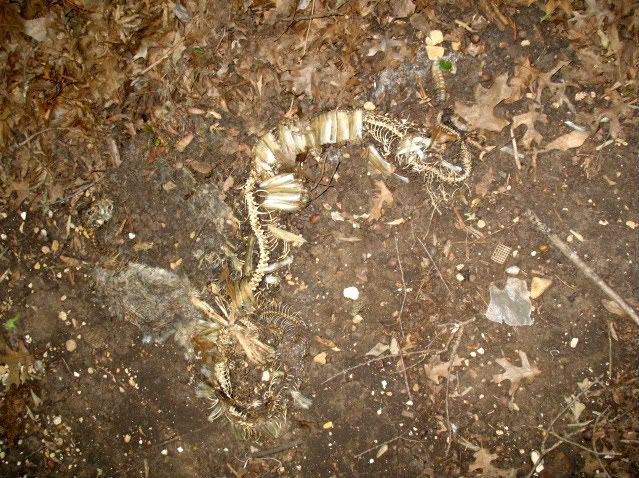 Bunny head.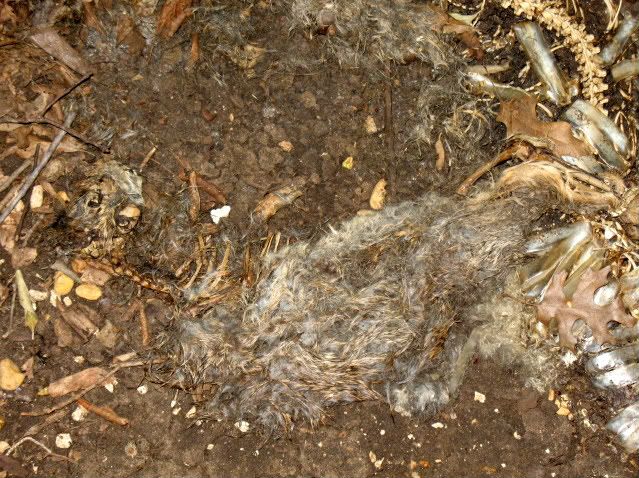 Bunny Foot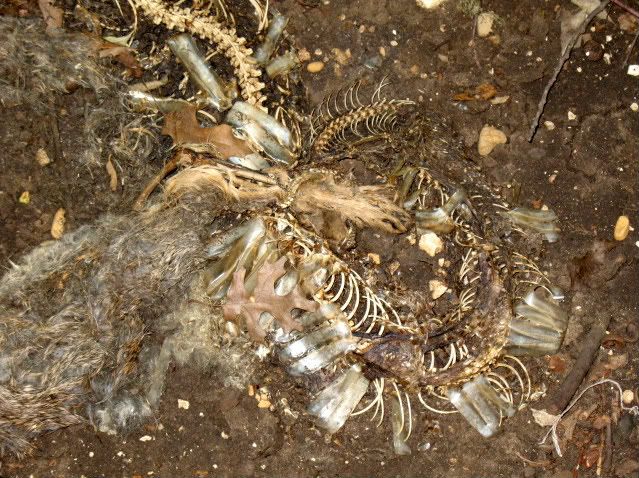 Snake Rattles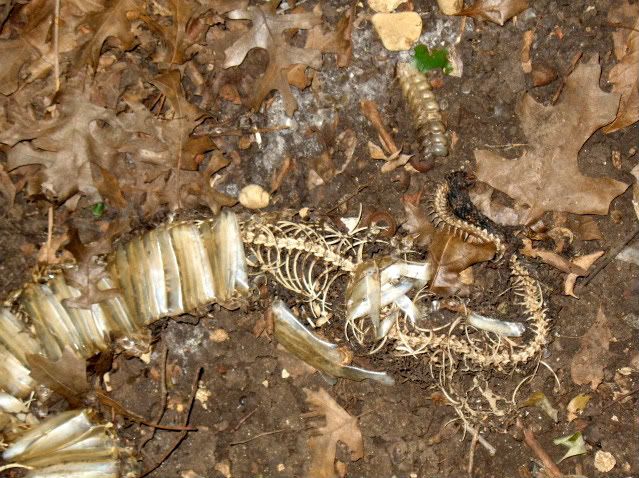 [youtube:27m48nn7]_y1oEXywV1M[/youtube:27m48nn7]