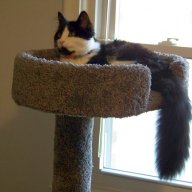 Bronze Supporter
LifeTime Supporter
I need a new pole and want something that will last. The ones I've bought in the past have been junk. So I came across poles made by Skimlite that look pretty good.
I can't decide between the following. Any opinions?
http://www.skimlite.com/3006.html
"The Patented EliptiLock telescope pole is the only telescope pole made with no parts. Nothing to fall out or break! Made of drawn aluminum tubing, the outside tube is rolled just slightly out of round. A short section of the inside tube is equally out of round. When turned against each other these tubes create their own lock. And this lock holds up for many years. Even when used on a daily basis."
or
http://www.skimlite.com/3500.html
"It's dual locking system combines the outside lock from the 5000 Series and the EliptiLock internal lock from the 3000 Series. The dual locking system ensures that the pole stays locked even during the most demanding jobs."
Or
http://www.skimlite.com/9000.html
"Skimlite has created a dual lock assembly using our nylon outside lock and our patented cam assembly to make our new #9000 series poles. The tubes are made of the heaviest drawn aluminum tubing in either two piece or three piece pole combinations. The #9016 is two eight foot poles and the #9018 and #9024 are three piece poles. They all come with the larger drain holes which help make the poles lighter in use. Both lock assemblies have replaceable parts when worn and easy to replace in the field."