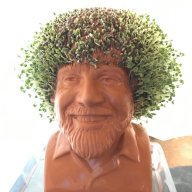 TFP Expert
Platinum Supporter
May 23, 2015
18,603
Pool Size

16000
Surface

Plaster
Chlorine

Salt Water Generator
SWG Type

Pentair Intellichlor IC-60
Perhaps this idea has been answered and explained more clearly in a another thread but, in case it has not, I thought I would make this quick post.
I had the opportunity to run across this thread from user
onBalance
back in 2012 about the reasons for waiting 30 days before adding salt to a newly plastered (or replastered) pool -
When Should Salt Be Added
. The empirical data in
onBalance
's experiments show that water tanks with curing plaster and salt added immediately showed higher pH levels consistently as opposed to those without salt. Obviously the salt has an effect on the calcium hydroxide in the plaster but no definitive explanation was given.
While I have not purchased it,
this paper
(J. Am. Chem. Soc., 1931, 53 (11), pp 3976–3991, DOI: 10.1021/ja01362a009) seems to indicate that chloride salts (with various cations) increases the solubility of calcium hydroxide. So perhaps the reason for not adding salt right away to a pool with curing plaster is that the salt increases the solubility of the calcium hydroxide in the pool water and thus leads to an inferior plaster surface finish.
Again, my apologies if there is a thread covering this. I could not find one but that doesn't mean it hasn't been discussed.
Matt