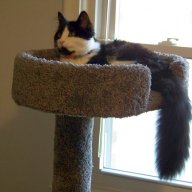 Bronze Supporter
LifeTime Supporter
We have a standard inground stainless steel ladder with 3 steps. I am guessing the ladder is at least 10 years old, if not more. I have noticed that there is a lot of rust around the bolts that attach to the ladder's steps. There is also rust where the bumper caps are. There are no bolts for the bumper cap area, so on further inspection, it looks like some of the "stainless steel" is peeling off in the area of where the bumpers fit onto the ladder.
Also of note is that we replaced a bad heater last year (maybe cast iron headers?) that was very old and rusty. We also installed a SWG last year. I don't recall if the rust on the ladder was there before the SWG was installed.
Any advice? Would you replace the ladder and if so, what kind of inground ladder? I came across this ladder that is supposed to be "rust proof" but who knows:
http://www.innovativepoolproducts.com/index.php?cPath=45&gclid=CKWbsaDJnaICFZ5O5wodLyIlxA
Thanks!