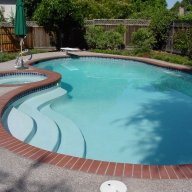 TFP Expert
LifeTime Supporter
If you have a check valve in your plumbing, then the lower RPM values will not be as accurate in Watts2GPM, because the plumbing is changing with flow rate. All of the tools assume there is no change in the plumbing with a change in RPM.

But if you put in 2045 watts at 3450 RPM, then at 1800 RPM it should read 406 watts not 427 watts. Still a little off but better.

Also, these models are based upon measurements the manufactures make for the APSP and Energy Star so it is reliant on those to be accurate. Unfortunately, there are too many cases where the measurements have proven to be inaccurate.