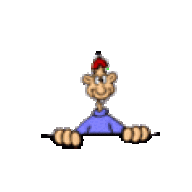 LifeTime Supporter
TFP Guide
Feb 6, 2015
2,037
Pool Size

12300
Surface

Plaster
Chlorine

Liquid Chlorine
I agree. Seems as if most of the pop ups are coming up except for a couple in the floor. I don't believe they are turning however, but maybe I'm wrong about that. I have two robots. A Hayward Navigator I inherited from the seller of the house the hardly wants to move at all and my Mamba that does move but doesn't get to the whole pool. Also have a manual vac head I just bought.
A Hayward Navigator is a suction side cleaner, not a robot - and I have no idea what a Mamba is. When we mention robot, we're referring to something like this:
So this just happened....
. Not cheap, but neither is fixing some infloor systems. And a robot doesn't require your pump to be running at all while the robot is cleaning. Robots use 12 or 24 volts (not sure which) and are attached via a low voltage cord that plugs into a 120 volt GFCI outlet.
It looks like you have solar heating - is that correct? If so, bypass the solar and run the infloor again. Without the solar in the loop, you should have better flow to the infloor system. Also, shut off any other returns, water features, etc. You want all flow going to the infloor only when testing it and when using it to clean.