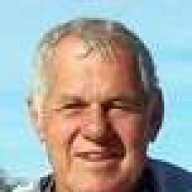 Admin
Mod Squad
TFP Expert
Platinum Supporter
LifeTime Supporter
In The Industry
The R-0013 (correct number) That comes from TFTestkits is supplied by Taylor........they are totally identical. You may have even been using the same batch number.

The view tube from TFTestkits is used because it uses a sample volume double that of the Taylor view tube and it was felt should give a somewhat more precise test result....there is no conclusive evidence to support that over the years but it (TFTestkits view tube) is a bit easier to read.

Y'all are wa-a-a-y overthinking the issue. The CYA test using R-0013 has always been the least precise of all the tests so it allows your personal interpretation to come into play. The bottom line is the Taylor R-0013 and the TFTestkits R-0013 comes from the same "bottle" and is unaltered by either company in any way.