I have a few questions regarding high CH and TA. I have an 18' x 48" easy set vinyl. I fill my pool with well water, which is high in both CH-640 and TA-500. My current test readings are:
FC 4
CC 0
TC 4
PH 7.2 (I am working on my TA and aerating)
TA 310
CH 640
CYA 30
I use 6% bleach as my main source of chlorine, and keep the small 1" pucks that go in the filter as an alternative if I'm away for the weekend. I know they add CYA, but since I empty the pool each year, I don't believe they would bring it too high to be manageable. Pool is in full sun all day and gets a fair amount of use daily.
Since I use the same well water to top off the pool I cannot do anything about the high CH. I have added 80# of solar salt just to improve the feel of the water. Knowing that each time I add water I'm raising my TA again should I continue the cycle of lowering it, and if I never get it down to the recommended level, what do you suggest as an acceptable alternative? With a higher TA at what level should I keep PH and FC?
Any thoughts or suggestions would be greatly appreciated.
Water looks good!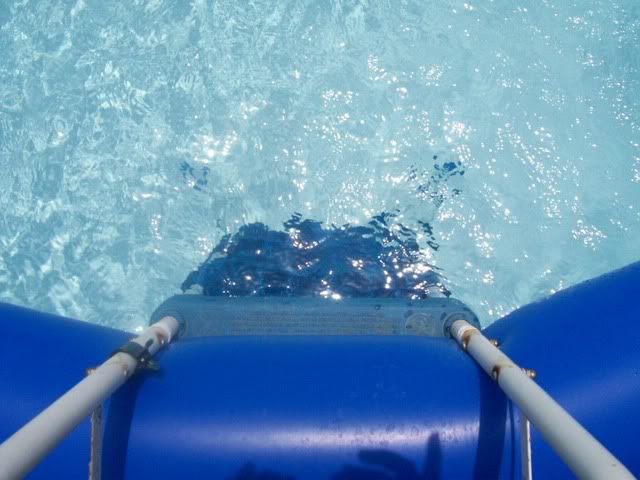 Rigged up an aerator with a piece of flex hose and an old vacuum attachment. :lol: