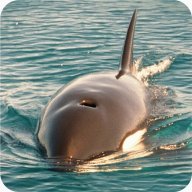 Nov 12, 2017
7,751
Pool Size

12300
Surface

Plaster
Chlorine

Salt Water Generator
SWG Type

Pentair Intellichlor IC-40
@mknauss
Now
I
need a little help! Back in the day, original fill was TA 230. I battled that down to about 100 and then followed your advice to leave it alone to stabilize. Which it did. It has consistently tested at about 50 ever since. Until this summer.
I guess I was pushing my pH down too much (trying to achieve a slightly negative CSI during our heatwave). Then I noticed my TA in the 40s. So I backed off on the acid, thinking that would right the ship, and it seemed to be, TA was creeping up. Today, though, my TA is 30 and my CSI is in the dumper.
Should I dose the TA up, or watch it longer to see if an elevated pH will restore it on its own?
FC: 5
CC: 0
pH: 7.9
TA: 30
CH: 400*
CYA: 65*
SALT: 3000
TEMP: 80°F
CSI: -0.76
* Tested about a month ago. Call CYA 70 if you like.