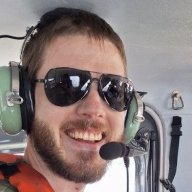 Silver Supporter
Bronze Supporter
TFP Guide
Oct 20, 2017
1,669
Pool Size

15000
Surface

Vinyl
Chlorine

Liquid Chlorine
So my house has a clear water meter installed, but it needs a new electronic reader for the utility to use it for billing. For those not aware, the clear water meter is used for measuring all outdoor spigots or any other water that doesn't go down the sanitary sewer system. They take the main water reading and charge you for water ($2.19 per hundred cubic feet or CCF), then subtract the reading of the clear meter from the main meter to charge you for sewer, so you aren't charged for sewer treatment on outdoor water ($2.01 per CCF).

Since clear water measurement is optional, the customer is responsible for all meter purchases, repairs, and required upgrades. It's $135 to add an electronic reader, or $214 if I want a new meter and reader. Our AGP we're putting in is about 15,000 gallons, or 2000 cubic feet, so if we don't have a clear meter we'll pay $40 in sewer charges we wouldn't have to otherwise pay. But since we don't drain it every year, the real question is what can I expect evaporation to be? Trying to figure out if upgrading the clear water meter is worth it.

Pool is a 26' Intex. Will have a solar cover when not in use.

Obviously the spa needs draining and refill every few months, but that's only about $1.20 in sewer charges saved per fill.

Biggest other usage will be a potential veggie garden and establishing some trees and bushes. Not sure how much water that will be.

There is an underground sprinkler system the previous owners put in, as he was crazy about his yard, but I don't plan on using that much, if at all. Probably only for repairing the yard after equipment for leveling the pool and installing the fence tears it up. As an aside, in 2015 the previous owners stopped using the clear meter because the city required this reader upgrade, which is $135. Based on the reading from the last time that was used, and what it reads now, ~330 CCF worth of water that went through the clear meter, which means since they refused to spend $135 to upgrade their meter they instead spent $663 on sewer treatment for water that didn't go into the sewer!

I could wait and see how much usage we have this year before deciding, but if it seems likely we'd pay the meter upgrade off within 3-4 years it seems worth it to get it upgraded now so we don't miss that $40 worth of savings on the initial fill.