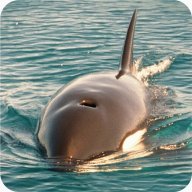 Nov 12, 2017
10,458
Pool Size

12300
Surface

Plaster
Chlorine

Salt Water Generator
SWG Type

Pentair Intellichlor IC-40
This all makes sense and aligns with what I was thinking. My concern in just going out and moving the valve around is whether or not there is some reason the installer would have needed to restrict the water flow or set it that way. Is there any reason the water flow would need to be restricted in this way? Is it possible to have too much flow through a system or something like that?
It's possible, but not likely. My guess is that the plumber thought it best that your water run through both the chlorinator and the SmartGuard all the time, but for whatever reason didn't plumb them in series to achieve that. Perhaps there are scenarios where you want to defeat either the chlorinator or the SmartGuard for a time, and only run the other one? I really don't know. And as several of us have been alluding, we kinda doubt that SmartGuard is doing much of anything.
There is absolutely no reason to restrict the water coming out of the heater, if that's what you're asking. If that valve can do that, that is definitely a plumbing error, and as I mentioned above, that should be corrected so it can't inadvertently happen. A 2.7HP pump, if deadheaded, can do serious damage to itself, or your filter or heater or all three.