Hi folks! New member here. I hope it's ok for my first post to be a request rather than helping someone else out, but now that I'm here I'm happy to help. I'm not in the industry, I'm a homeowner that happens to be an engineer, so I maintain and repair all my own systems.
I have a very strange problem. My pump (1HP Pentair WhisperFlo, new in 2012) for my 20k gallon inground pool has started having two modes of operation - one is quiet and normal, tons of flow, great pressure. The other is that it's very noisy, I'll get some cavitation in the basket, with almost no flow. So I can't leave the system to operate on schedule, as if it starts in 'goofy' mode I'll get no flow and a pump that sounds very bad.
Turning the pump on and off at control panel (Pentair EasyTouch) is like spinning a roulette wheel, it'll come back on in 'normal' mode, or 'goofy' mode, and I can tell by the sound within about 3 seconds. That mode will last until the pump is restarted, ie. if it's in normal mode, will stay that way for hours. Same in goofy mode, it never calms down and starts flowing. So it can't be a systemic problem with blocking on either suction or pressure side. No air in system when operating properly so no air leaks on suction side. Turning pump on and off at control panel will randomly turn pump on either normal or goofy, nothing else has touched or changed, and the two can alternate just seconds apart, no time for things to cool down or system to lose prime, etc.
I took the pump apart, the diffuser and impeller are totally clean, no cracks, no leaking in the case at all. I didn't pull the impeller off the motor shaft (didn't want to mess up the ceramic seal), but motor w/ impeller spins totally free and quiet, no shaft bearing noise at all. Relubed all the gaskets, ensured seated, cleaned all the mating surfaces, put it back together, and worked great! Until I shut it off and on a couple of times, then back to 'goofy mode', so problem (in its intermittent glory) is back.
I see no problems suction side - exact same behavior in 4 different suction modes (spa/pool Jandy valve just before motor, and pool side has two manual ball valves for skimmer and pool bottom return). Either of 4 modes (all spa, all skimmer, all pool bottom, or 50/50 skimmer/bottom (both ball valves open), still happens, and I'll get 100% flow in all those modes also when pump is in 'normal' mode. Same on pressure side - Jandy valve to pool or spa return. When in 'normal mode' tons of flow (probably 80gpm) and pressure (about 19-20psi on my Pentair 410 cartridge filter). Everything is 2" pipe.
I'm 99.9% sure it's not plumbing related, but something in the motor itself. I have 4 possible theories, not sure how to test/validate easily beyond what I've done:
1) Occasional binding on output shaft, so it's sometimes spinning freely, sometimes binding at bearing. Weird though that it's 100% fine or not, never changes while the pump is running though.
2) The motor itself is acting up.
3) One wacky thought I had is that perhaps the control board is sometimes only switching one pole of the 240v so motor (in 240v mode) is only getting 120v sometimes.
4) There is something at the impeller that I haven't been able to see with visual inspection, perhaps a missing internal piece that sometimes is causing a resonance/vibration, and other times not, or perhaps something with the ceramic or shaft seal.
5) Something else that I've missed.
Here's a shared video link, video is a little over a minute, first two times the pump is turned on it's in 'goofy mode', I move the phone around to try to locate the noise (wet vs motor side) but can't locate it. When I let the pump sit for about 10 seconds, and restart it at the :55 second mark, it immediately starts in 'normal mode', you can immediately hear the sound difference, and the pump fires right up and flows water great, 20psi on pressure side, jets in the pool are as strong as they've ever been.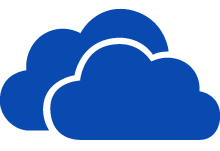 Store photos and docs online. Access them from any PC, Mac or phone. Create and work together on Word, Excel or PowerPoint documents.