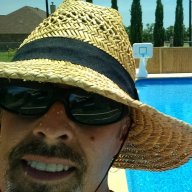 Mod Squad
TFP Expert
LifeTime Supporter
Jun 22, 2014
40,591
Pool Size

17888
Surface

Fiberglass
Chlorine

Salt Water Generator
SWG Type

CircuPool RJ-45 Plus
TFP members, it's time to show-off your pool! The "
Pool of the Month
" contest for May 2022 begins now! Rules are as follows:
1. On the first of each month, a contest "theme" will be announced (i.e. water clarity, family fun, decking, custom features, lighting, scenery, etc)
2. Members have
5 days
to upload ONE image for consideration; Photo must be related to the thread titled theme for that month.
3. Per general TFP rules, nothing profane, political, or insulting.
4. The first 5 days is the submission period. Posts are limited to images ONLY.
No discussion posts yet
. This will make viewing much easier for all.
5. Days 6 & 7 are the final voting period. No more uploads. Viewers now have a final opportunity to vote (or modify their selection) for their favorite upload.
6. Members are encouraged to use an emotion icon ("Like" or "Love") to vote for their favorite upload; it will be tough, but
select only one favorite
.
7. On day 8, emotion Likes/Loves will be tallied for a winner. In the event of a tie, we will create a poll on the thread to make a final selection.
8. Once a winner is announced, comments/discussions are welcomed. Winner and nominees can tell us all about their pool/photo/event.
9. A member can only be selected as winner once per calendar year.
10. Winner will receive a $50 gift certificate from tstestkits.net! Oh, and maybe some bragging rights.
This is our first such event, so there may be some learning curves and changes later, but this is a great opportunity to showcase your pool and hard work. Be creative and let's see those pics! Have fun and good luck to those who apply!
Last edited: