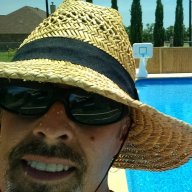 Mod Squad
TFP Expert
LifeTime Supporter
Jun 22, 2014
46,506
Pool Size

17888
Surface

Fiberglass
Chlorine

Salt Water Generator
SWG Type

CircuPool RJ-45 Plus
TFP members, the TFP "Pool of the Month" contest for June 2022 begins now! it's time to show-off your pool - water clarity that is! Rules are as follows:
1. On the first of each month, a contest "theme" will be announced (i.e. water clarity, family fun, decking, custom features, lighting, scenery, etc)
2. Members have 5 days to upload
ONE
image for consideration; Photo must be related to the thread titled theme for that month.
3. Per general TFP rules, nothing profane, political, or insulting.
4. The first 5 days is the submission period. Posts are limited to
ONE
image ONLY. No discussion posts yet. This will make viewing much easier for all.
5. Days 6 & 7 are the final voting period. No more uploads. Viewers now have a final opportunity to vote (or modify their selection) for their favorite upload.
6. Members are encouraged to use an emotion icon ("Like" or "Love") to vote for their favorite upload; it will be tough, but select only one favorite.
7. On day 8, emotion Likes/Loves will be tallied for a winner. In the event of a tie, we will create a poll on the thread to make a final selection.
8. Once a winner is announced, comments/discussions are welcomed. Winner and nominees can tell us all about their pool/photo/event.
9. A member can only be selected as winner once per calendar year.
10. Winner will receive a $50 gift certificate from tstestkits.net! Oh, and maybe some bragging rights.
This should be fun. Showcase your pool and hard work. Let's see those pics! Have fun and good luck to those who apply!