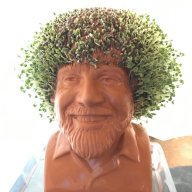 TFP Expert
Platinum Supporter
May 23, 2015
18,822
Pool Size

16000
Surface

Plaster
Chlorine

Salt Water Generator
SWG Type

Pentair Intellichlor IC-60
..... Then cleaned filter, added minerals in filter and then added start up chemicals (chlorine)....
Not sure if you saw my previous post but do you mind telling us what these "minerals" are? They could be the source of your problems....
Well that was quick. The iron out cleared it all up and it's crystal clear now. But next time I add chlorine will it turn again? Or does that iron out truly take it out? I thought I read here that there's no way to take iron out with a chemical
You are free to take whatever advice you like but adding a product meant for cleaning out toilet bowls should concern you ....
IronOUT is a chemical formulation of sulfite-based reducing agents and citric acid. The sulfite reducing agents convert iron 3+ ions into iron 2+ ions making them soluble in water again and the citric acid is a complex forming agent that will hold iron in solution. So no, you are not getting rid of the iron, you are simply redissolving it.
Why is that bad? Because, of the various sulfite agents used, one of the main components is sodium dithionite, Na
2
S
2
O
4
. Dithionite is a powerful reducing agent that converts Fe
3+
into Fe
2+
and lowers pH (that's why the IronOUT formula contains lots of sodium carbonate to offset the pH drop). Excess dithionite decomposes into sulfur compounds like thiosulfate and sulfides which can cause very aggressive corrosion of stainless steels (like the kinds your tub hardware is made out of including the heater). IronOUT is intended to be flushed down a toilet bowl and into a municipal waste stream, it is not intended for use in a closed recreational water body like a hot tub. Sulfites also reduce chlorine into chloride and will eventually convert into sulfates. Citric acid is also unstable relative to chlorine (they neutralize one another) and so eventually the iron will come out of solution. Where it comes out of solution is not predictable. It might come out in the filter and turn the filter brown or it might stain the tub again. It could also scale out in the heater leaving iron oxide precipitates there. I would not use that product in a hot tub, it's not what it is intended for.
I think you need to more carefully follow the TFP approach to using chlorine in a hot tub and to further investigate your iron sources. Iron test strips are not really accurate, they are no better than pool test strips and TFP never recommends using them. Only a true, reagent based iron test is going to give you exact results but those test kits can be very expensive (over $100) and so don't make a lot of sense unless you are trying to see if your well filters are working properly. Adding lots of "minerals" or other chemicals like Metal Gone or IronOUT is only going to make solving the problem more complicated. In the end, if you can't get the iron out of your fill water, then you're going to have to use some combination of low chlorine, lower pH and a metal chelating agent to hold the iron in solution. Citric acid based chemicals are not very effective because they breakdown too easily in the presence of chlorine. You probably will need a chemical based on HEDP from the Natural Chemistry product line (MetalMagic) or Jack's Magic products. You will also likely have to drain and refill your tub more frequently to keep the chemistry balanced.