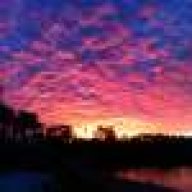 Bronze Supporter
LifeTime Supporter
TFP Guide
I'm almost certain this is not the right place for this thread/question but it's leading from the bellow post from Matt, JoyfulNoise. I've seen that link twice now but am having a hard time applying the evaporation from water surfaces equation to my application. Evaporation is a function of the pool water temp but I can't figure where to input that value. I want to change the pool water temp leaving all other values the same.
It all depends on the air temperature and relative humidity versus the water temperature. If air and water temperatures are close, and the air is not too dry, evaporation will be minimal. You can start at this article over at The Engineering ToolBox to get a feel for what's involved -

Evaporation from Water Surfaces
I suspect I have a leak in my solar heating system. The water loss increases noticeably when it's on but is it a leak or just an increase in water temp? Over 14 days I calculated my evaporation rate at 17L/hour (4.5G/hour) @ a water temp of 20oC (68oF) with the solar system off. After turning it on, over the next 22days I calculated my evaporation at 29.5L/hour (7.8G/hour) @ a water temp of 26oC (79oF). I calculated my water loss by timing my water additions and using my taps flow rate of 2.4L/sec.
Our weather has improved over the last two months, summer is comming and it is a bit of an assumption to assume all other factors have remained the same but I don't think it has changed significantly. Any help would be greatly appreciated as if I do have a leak it must be underground and that's going to be a big job to dig it all up.