Hi everyone,
I will be replacing the old Jacuzzi brand pump with a new one... is there a way to find out how much Watts this single old speed pump uses?
Here is my old pump: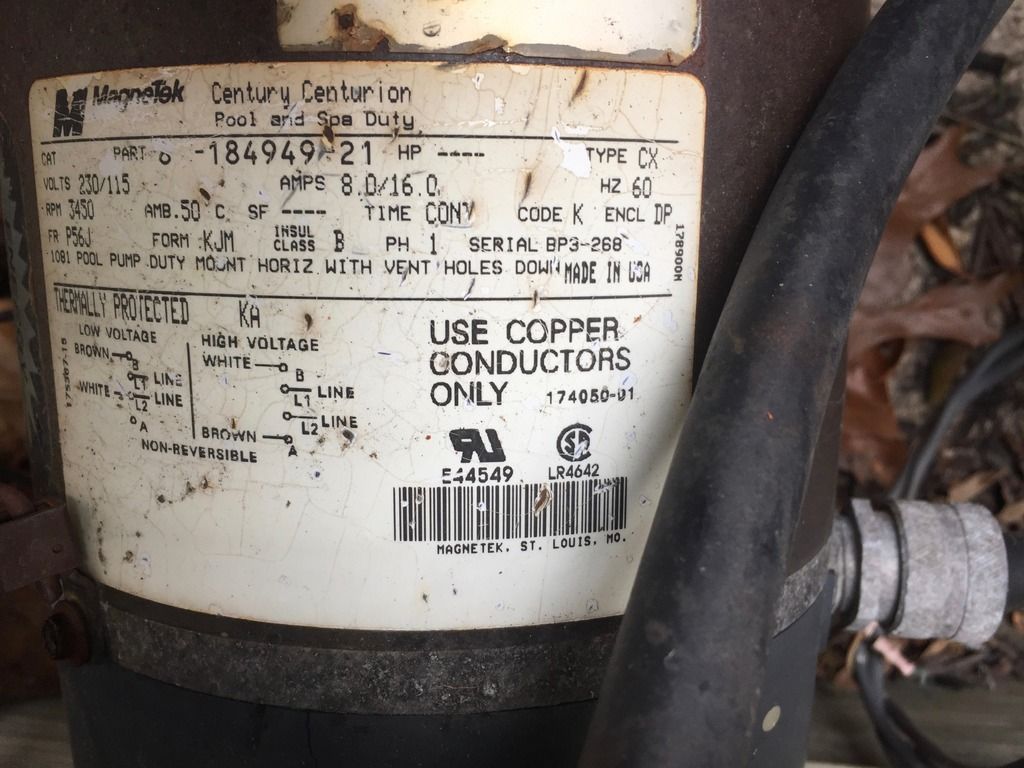 Also some shots go my filter and plumbing:
So... this pool was in bad shape when we moved in back in May 2014... I had to clean and SLAM it... to say the least. The previous owner jerry-rigged this return line (I guess the return pipes were leaking... or who knows) so he ran a PVC pipe from the filter outlet right into the pool... pretty crappy... but I can't afford to have a pool company come out and dig up the two return lines and have them fixed. There is concrete around the pool and a concrete patio also... so I have to use this makeshift pipe as a return line. It has worked so so... for the past three seasons, but I feel the water is not circulated properly.
Here is a pic... the return pipe is not connected at this point... it's propped up on the wall in the back (next to the AC unit).
So for now I want to get a new variable speed pump and maybe next year I'll get a robot cleaner like the Doheny's Discovery.
What is this thing? (not connected to my plumbing)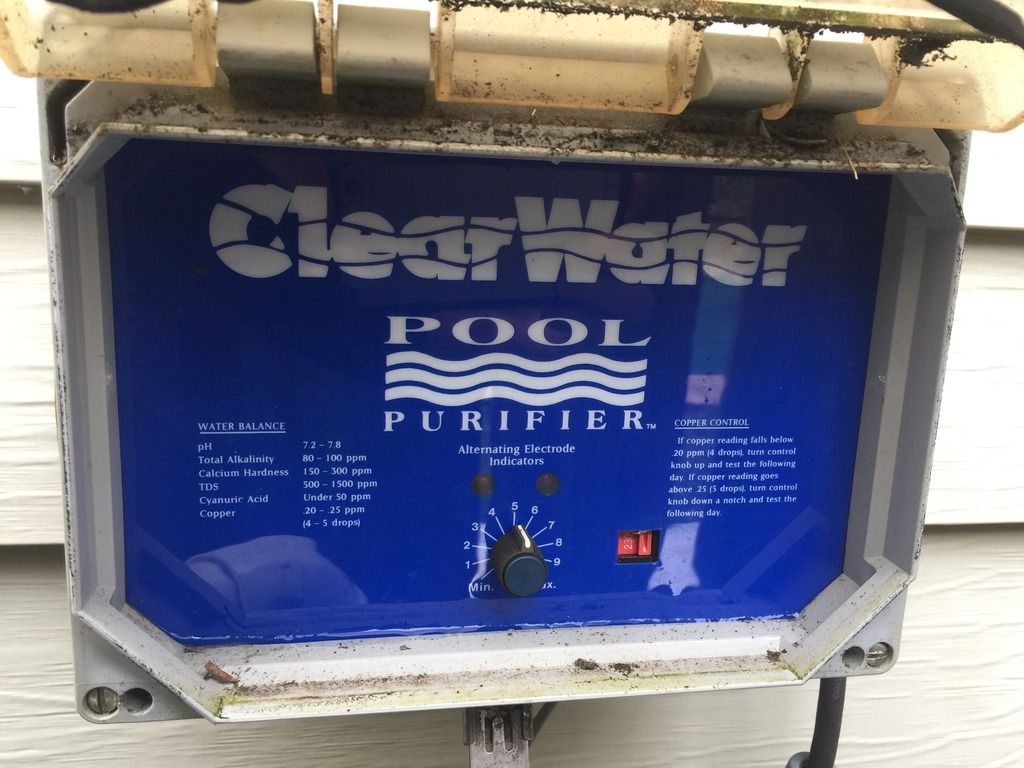 Just felt like sharing my situation here. Take care and have fun.