We are entering our third season with our Intex Ultra 12x24x52 8400 gal saltwater pool. This summer we plan to add a deck, upgrade the pump/filter, and hopefully add a heater. We already added the Hayward through wall skimmer and upgraded the piping to 1.5" last season. We are in coastal Alabama and it's been a struggle keeping the pool clear. We also had limited placement and therefore get a lot of leaves, pine needles, etc in the pool as well as a lot of rain. Please help with equipment suggestions?
A friend is helping with some of these projects and he recommended these items for upgrades.
19" sand filter

This high performance, totally corrosion proof sand filter that blends superior flow characteristics and features with ease of operation. The filter has a 6 position multi-port valve with flange clamp design which allows a 360 degree rotation for easy installation.
1.5 HP dual speed pump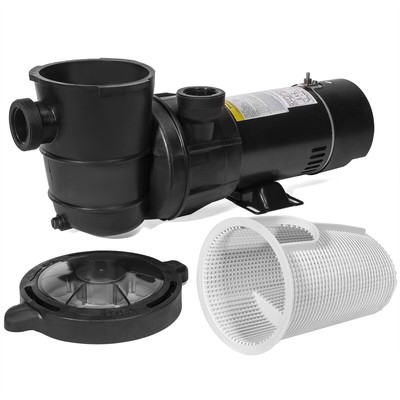 This high performance pump is quiet, efficient and self priming. High Flow Rate of 4,500 Gallons Per Hours (75 Gallons Per Minute) the swimming pool pump work swiftly and efficiently. Swimming Pool Pump has a Certification to ensure recognized Standards for Safety.
Are these options going to work with our Intex saltwater system? Or is there a better setup?
Besides being too small, the other thing I hate about our current system is that you can either run the filter manually (on or off), or you can set it for the saltwater generator to come up for up to 12 hours, but then it turns off the SWG and the filter as well. I'd love to be able to have a timer so that the SWG can work but that the filter can then stay on if we wish. Not sure what is required for that.
In addition, we are looking at this heater:
Is this a good heater for our pool? Also, we have a natural gas line that is hard plumbed for a grill (we have never used it, I think it involves getting someone here to turn it on, no idea how that works). Would it be better to try to use the natural gas or just to get a propane heater or some other type? We just want to extend our season by a month on each end as no one in my house will get in a pool under 83 or so.
Would love to hear from anyone who has experience with this type of setup. Also not sure if we need to add any addtional return to deal with the additional flowrate. Here's how it looks now: