Happy swim season everyone!! ? Just wanted to post some updates and changes that I've done for this year. This is the 3rd year we've had this 24ft pool and I believe the 9th year for the deck.
First off, changed the deck color from cedar to a dark brown this year. Found a 5gal bucket of Olympic maximum protection 10yr stain at Lowe's. Was labeled as a mistint for $35. This stuff normally runs $170 for 5gal. So I snatched it up and ran. Lol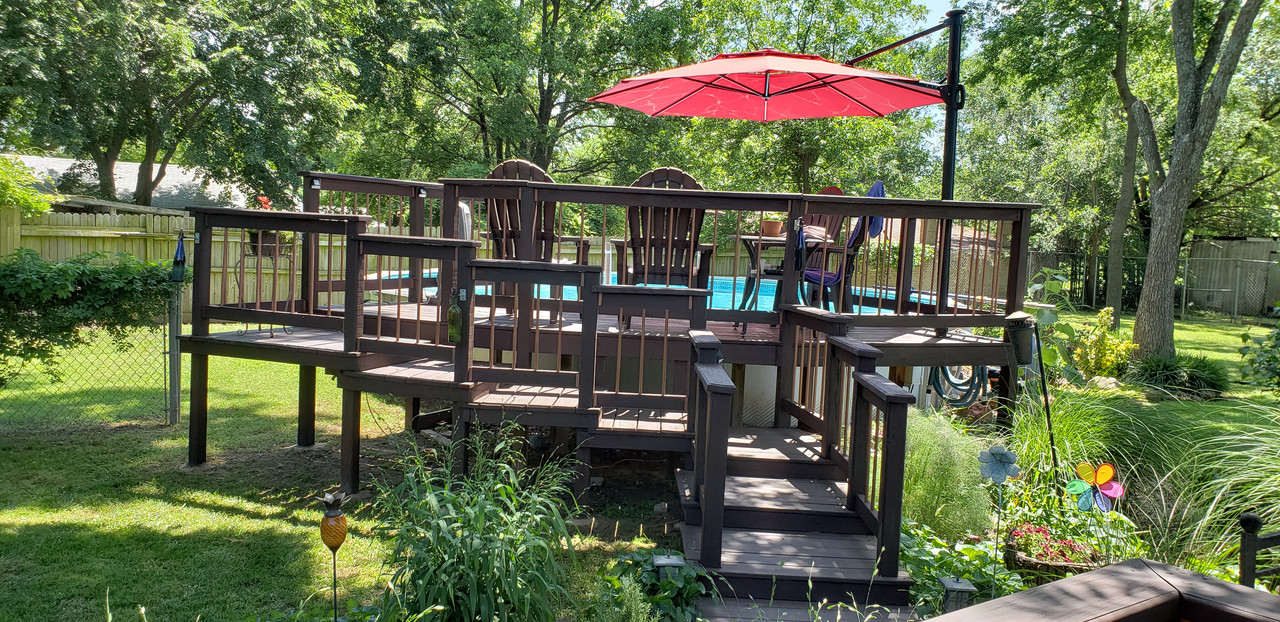 Baulisters are now copper and can see the nice brown color.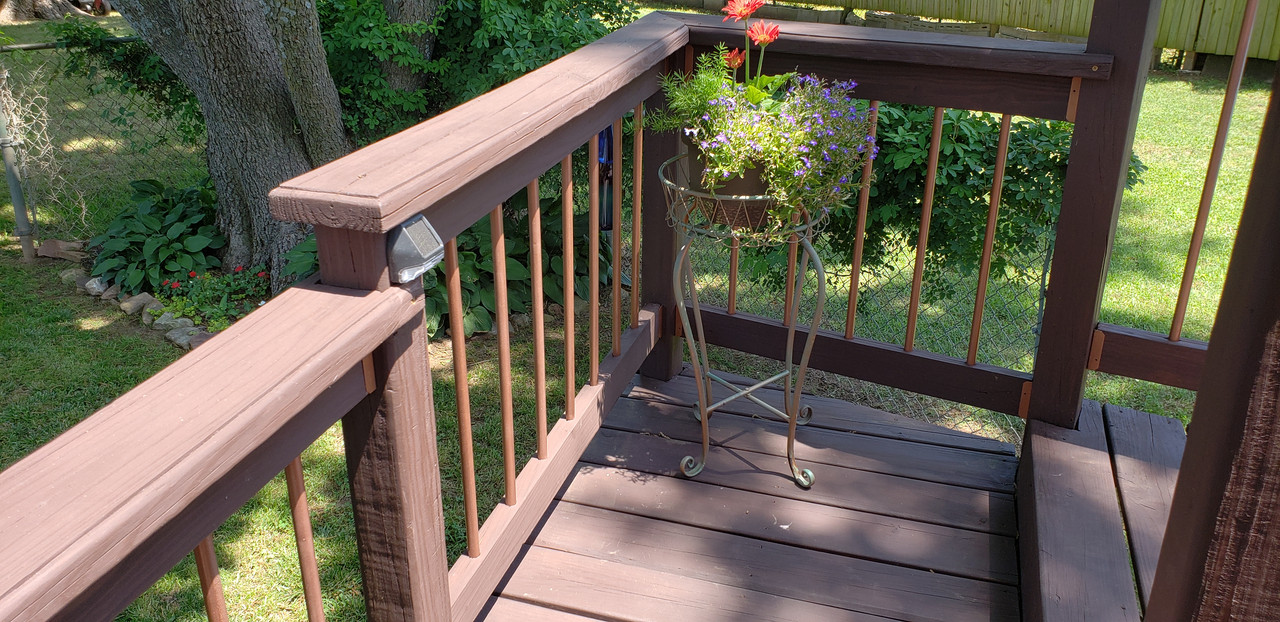 Pool was just uncovered last Tuesday so it's been a week and one day that the pool has been uncovered and opened. Just look at that beautiful 85 degree TFP water!!
Only problem now is the deck chairs are brown and they blend. So I'm thinking about spraying them with some of that krylon fusion paint. Something bright and colorful. Open to suggestions. ?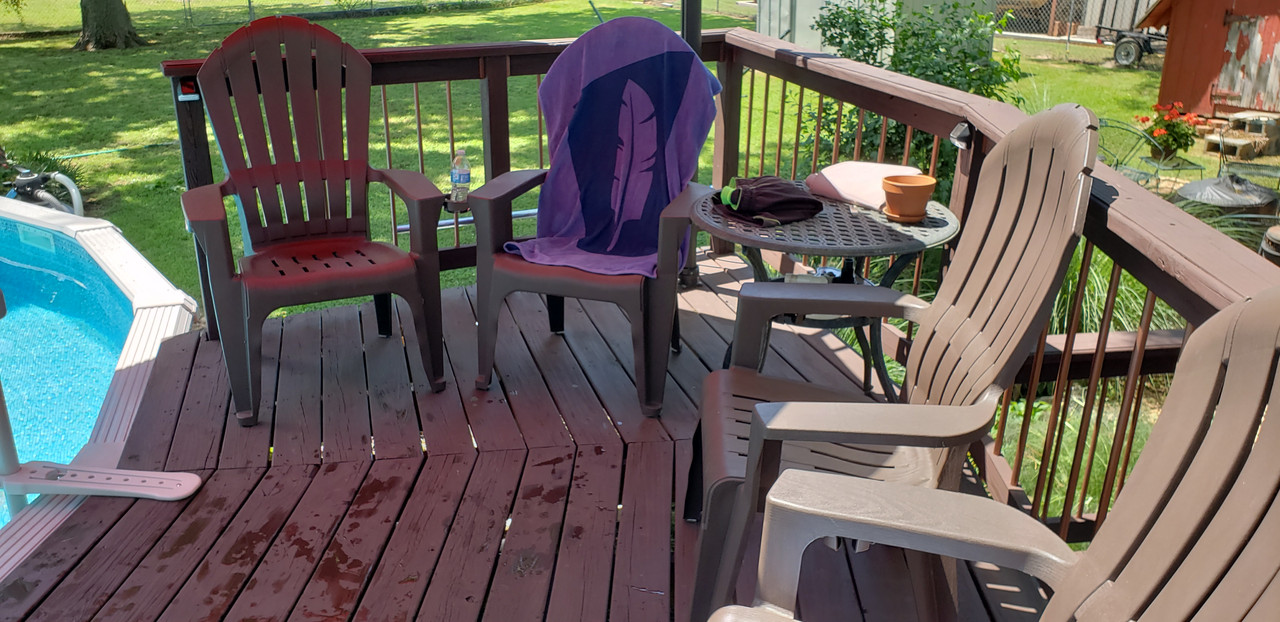 Of course it's a lot hotter to walk on being dark and all but I think it looks so much better that this look from last year.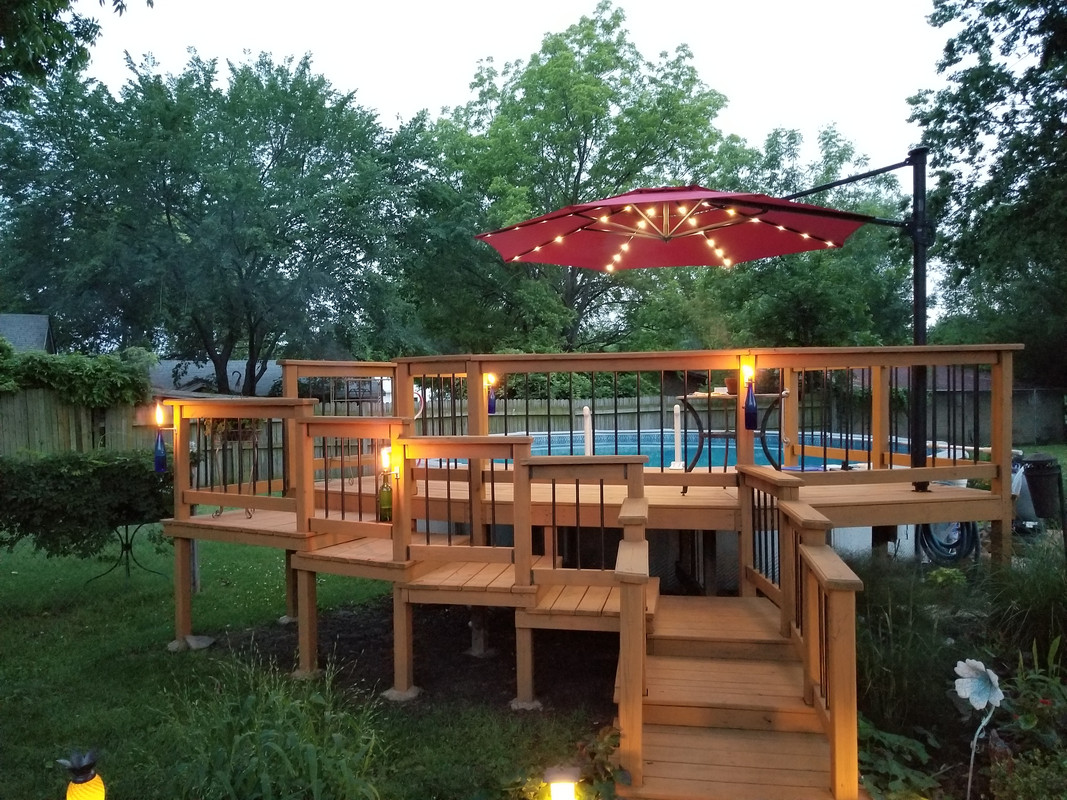 Just wanted to share. Hope everyone had a nice memorial weekend! Looks like the heat is turned on so get out there and enjoy those pools ppl. ?[HR][/HR]