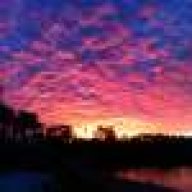 Gold Supporter
Bronze Supporter
LifeTime Supporter
TFP Guide
Sep 23, 2015
1,028
Pool Size

20000
Surface

Plaster
Chlorine

Salt Water Generator
I personally think that the initial pH-rise when getting to SLAM levels, can be quite tricky. As an example, take a 50000l salt water pool at CYA=80, TA=70, CH=450, salt=4000, FC=6. Nicely balanced water at pH=7.7 and 77°F. Now, you first get pH down to 7.2, which gets your CSI briefly down to -0.66 (I am using the Poolequations.xls here, PoolMath is slightly higher). Now you add 10l of 12.5% strength bleach to get to the SLAM level of FC=31 for that CYA. This will boost your pH up to 8.54 (and you will stay there while adding more chlorine to maintain shock level), resulting in a CSI of +0.69 (again, a bit higher with PoolMath). If you have your SWG running as well, the pH will be even higher within the cell (the temperature will probably also be slightly higher there), and the increased out-gassing due to running the SWG will increase the pH even further (probably not hugely, as out-gassing should slow down at high pH). Sounds like a recipe to create calcium scaling in the cell.
Where did you get a pH of 8.54 from? I cant see you getting up to a pH of 8.54 and staying there, 10L of 12.5% hydroxide will get you to 9. Variation in temps and pH within the cell are a bit theoretical, in reality you'll find the pH and temp within the cell is the same as the pool water. The new Insnrg chlorinators have their pH probe ports in the cell and found during product testing that there was no variation between the cell and pool water.
How do you know remotely that the cell is actually producing what it's supposed to according to the data sheet? How worn out are the electrodes, how much scaling?
What do you mean by remotely? I think your over thinking it. You know the SWG is producing FC because of your constant FC test results. If I'm running high I turn my SWG down a bit, if I'm low I turn it up a bit. Actually if I low bring my FC up to my target with bleach and turn my SWG up a little.
One of TFP's SLAM prerequisites is that the pump is run 24/7 and it's very hard for the average user to manage FC with a SWG when the pump is running 24/7. Whilst I may choose to alter the SLAM process for my own use the best advise is to recommend to turn the SWG off as per the SLAM article.