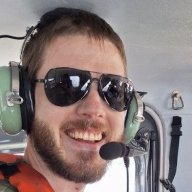 Silver Supporter
Bronze Supporter
TFP Guide
Oct 20, 2017
1,875
Pool Size

15000
Surface

Vinyl
Chlorine

Liquid Chlorine
5. pH - The highest that I can measure is 8.0, but the pH is higher than that. How does one accurately measure high pH?
You don't. Just like CYA, add enough MA to reduce pH .2, pump/circulate 30 minutes, retest. When you get to 7.8, then you can add MA to accurately get to your target.
I do similar but slightly different. If reading 8 and I'm not using my pH meter which can measure it directly, then I assume it's 8, use PoolMath to calculate the addition of acid needed to drop the pH from 8 to my target, and add that. Then I mix, retest, and add more if needed.