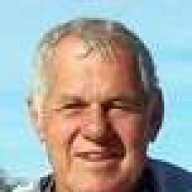 Admin
Mod Squad
TFP Expert
Platinum Supporter
LifeTime Supporter
In The Industry
I'm gonna' suggest a possibly controversial idea and speculate that we here on the forum get too caught up in how much rainwater influences our pool chemistry.

My basic premise is this......given that most of our pools average 4 or so feet in depth, 1" of rain (that's quite a bit) has only changed the makeup of the water by 1/48th. The other 47/48ths are still original chemistry and, I believe, will keep the pool very near it's original parameters.

Now, just like you, I can think of many, many exceptions to that idea (2 feet of rain, for example) but my point is those exceptions are not very likely and can be taken into consideration when they occur.

Acid rain is a good example......and I'm gonna' need help with this math. From what little I've picked up on the net. Acid rain averages about 5.0 (again, there are certainly exceptions....let's not "dig" for the exceptions)

So, if your pool is a nice 7.5 and 1/48th of it goes in as 5.0, what is the resultant pH? (I know pH is logarithmic, so I don't think you can simply average the two volumes) My guess is it will be about 7.3 - 7.4 Math help anyone?

Will it affect Alk? Probably some, but I question how much.

FC - Very, very little (unless you get runoff into the pool)

CH - I would think it will hardly move. I don't think rainwater contains calcium. Anyone?

CYA - straight math there....a 1" rain dilutes your CYA by 1/48th...you can't measure it....if it was 40, now it's about 38.4

Now, if your decking on your IG is poorly designed and you get runoff into your pool, that's a significant change and may well imbalance your water enough that it needs attention. At the very least, it will surely get your pool really dirty. For this discussion, we all know run-off could easily "drown" good balance so I'd treat that seperately.

After some posts, I would hope we could get a consensus as to the effect of rainwater on a pool.