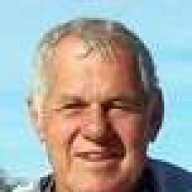 Admin
Mod Squad
TFP Expert
Platinum Supporter
LifeTime Supporter
In The Industry
Hi, Folks,

We're remodeling the website and will be down sometime tomorrow and Wednesday. The old site was functional but we needed to change it some and the new site will soon give us the capability of adding refills to our selection.

If you'd like to order a kit during this time, simply email or PM me and tell me so. I'll send you a Paypal/Credit Card invoice and ship your kit out within 24 hours of payment receipt.

The refills page may not be up and running immediately but refills are available when you want. They will either be priced a little less than Taylor's online pricing or they will be the same price with a larger quantity of reagent. I will be ready to publish a price list for you to look at tomorrow evening. Meanwhile, you can look at Taylortechnologies.com and know that our pricing will be not more than that.....normally a little less.

If you want refills before the page is up on the website, again, just email me and tell me what ones you want. I will then get a price back to you and, if you are happy with that price, email me back and I'll get the invoice right out. This cumbersome method will only last a few days and then we'll have a regular shopping cart for refills on the website.

The minumum order for refills is fifteen dollars and shipping will be a flat five dollars regardless of how many you order. They will all ship by USPS Priority Mail only. The kits will continue to ship by Fedex Ground only.

Very soon, I will have a refill pak which will essentially replace all the chemistry in your kit at substantial savings over the individual price.....give us about one week to have that ready.

Again, I cannot express how appreciative we are of the support you continue to give the test kit. Ya'll really ran us ragged the first month trying (and failing) to keep up but I believe we've got a handle on it now and will be able to ship anything you order within one business day.