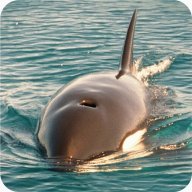 Nov 12, 2017
7,645
Pool Size

12300
Surface

Plaster
Chlorine

Salt Water Generator
SWG Type

Pentair Intellichlor IC-40
So I visit my brother a few weeks ago and the subject of his elaborate front-yard fountain comes up. He describes how he has to add water all the time, and dump it all every few weeks to scrub it clean of the algae he's constantly battling. So I go into Dirk-mode and give him a crash course in the FC/CYA principal, concluding that if he throws in some CYA and maintains a decent FC, his algae-cleaning days could be behind him. Like all my TFP-evangiliazing attempts, I figured that would be the end of it.

But he calls today and wants to get onboard. I show him Pool Math and the FC/CYA chart, and convince him to buy the K-2006 and some CYA granules. I told him I'd buy back whatever he doesn't need of both of those, so he'll end up at about 40 bucks out-of-pocket. We then play with Pool Math (online) and figure out we need to input a 30,000 gallon pool, instead of a 30 gallon fountain (to get Pool Math's rounding algorithms to reveal any meaningful numbers), and then divide the FC and CYA doses by 1000, which comes out to less than an ounce each. The plan is to use the CYA test and FAS-DPD test to maintain a CYA of 50 and an FC of 8.

Is this going to work? Can you extrapolate the FC/CYA principle, and the FC/CYA chart and Pool Math, down to a 30 gallon body of water, and expect to control algae? Has anyone ever tried something like this? Or should I stop him before he spends any money on the goods?

Would he be better off using some sort of big box store fountain/pond magic potion? Or can he have a TFF?
Last edited: