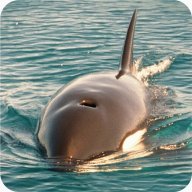 Nov 12, 2017
8,643
Pool Size

12300
Surface

Plaster
Chlorine

Salt Water Generator
SWG Type

Pentair Intellichlor IC-40
I like that a Stenner solution can work in the colder months. I have to manually add chlorine for a few months in the winter when my SWG won't fire.
Your +1 for a non-SWG pool, that you can filter and drink the pool water, is not particularly accurate. There are other things besides salt in any pool that make it a poor choice for a survival water source. But even so, all pools are saltwater pools, which you kinda corroborate, right, with all the problems you were having with salt in a non-SWG pool? If you can't filter an SWG pool because of its salt, then you can't filter a non-SWG pool either.
Don't mean to sound cantankerous, I just wouldn't want someone to pass on an SWG because they thought without one they'd have 20000 gals of emergency drinking water in their backyard.
You use the pool for bathing and washing and for poisoning your neighbors so you can later go over and steal their food without getting shot...