I just completed this project today...I need to still upload my latest pictures but here was the status a week and a half ago.
In the back you can see a failed start for the hole...I decided I wanted it closer to the action (electrical and plumbing). The tank is a standard 15 gallon one that can be bought in many places, I got mine (actually 2) on Cragslist for $20 each. The pooper scooper and the dig bar were indispensable in digging the hole. No way I could get down in there to get the dirt out. If you look closely, the hole is sandwiched between two buried pipes on either side.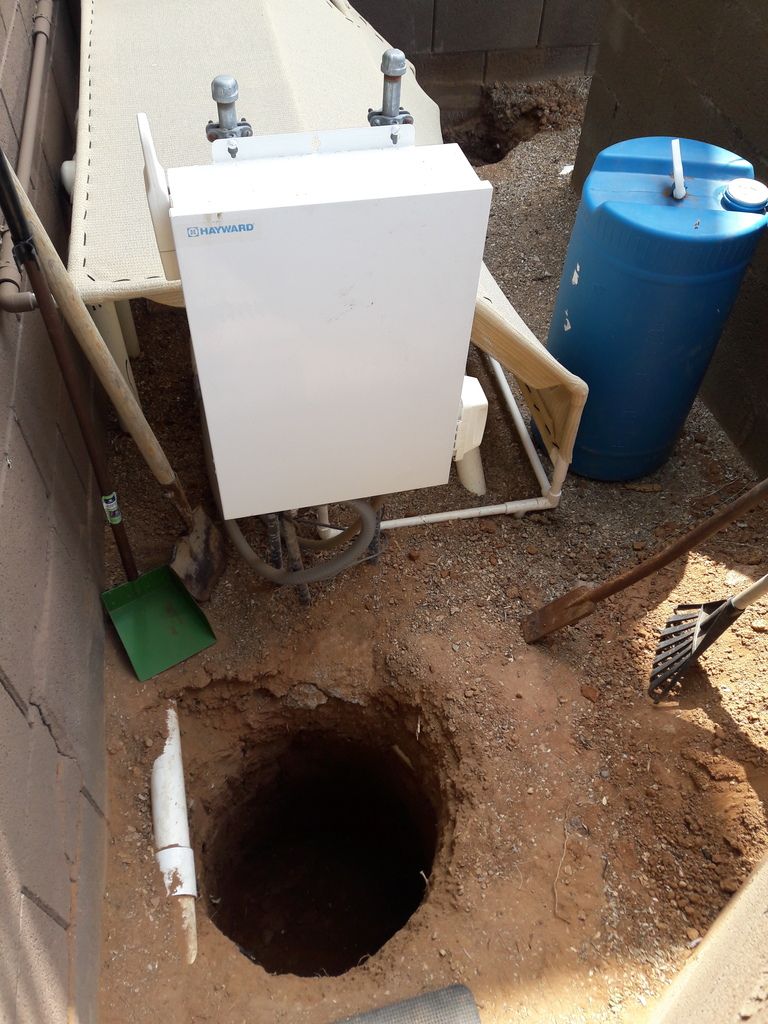 It fits...but I wanted the ability to take the tank out easily so I asked my brother-in-law for a pipe to put it in.
And did he ever give me a piece of pipe! I didn't know they made PVC 15" in diameter and an inch thick. This piece was 34 inches long, cut from a 20 foot piece he had in his construction yard. He owes me for a lot of things...haha.
I'll try to upload the remainder of the photos tomorrow.