Well, I decided to go ahead and install a solar heater for my pool, which I just completed last July. I'm doing it myself with help from my dad. I'll be using 2 banks of 7 panels 4' x 8' each (they couldn't make 4' x 16' panels unfortunately) from Techno-Solis. I'll be running 2" pipe all the way.
Here are my plans: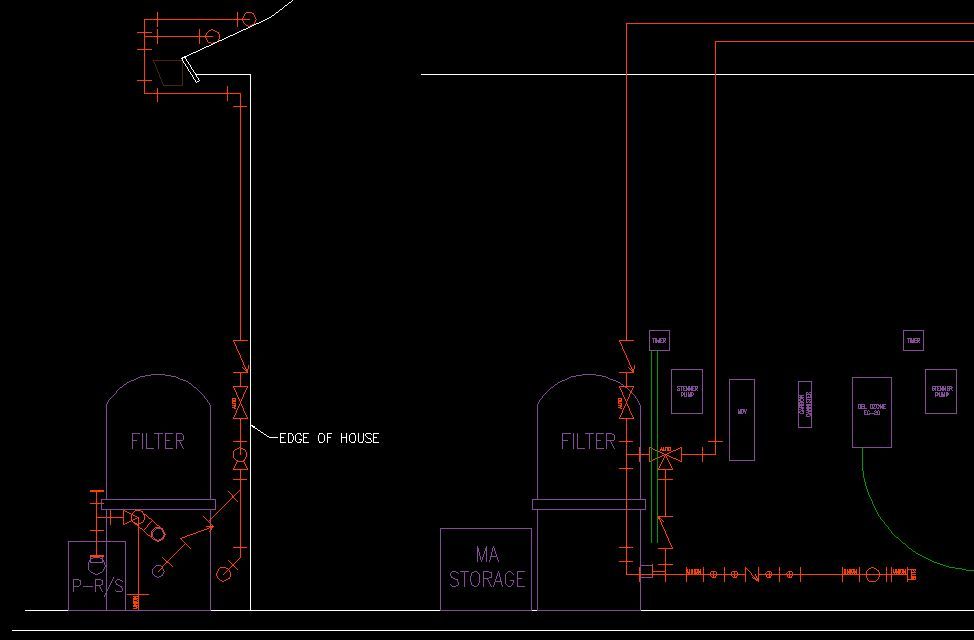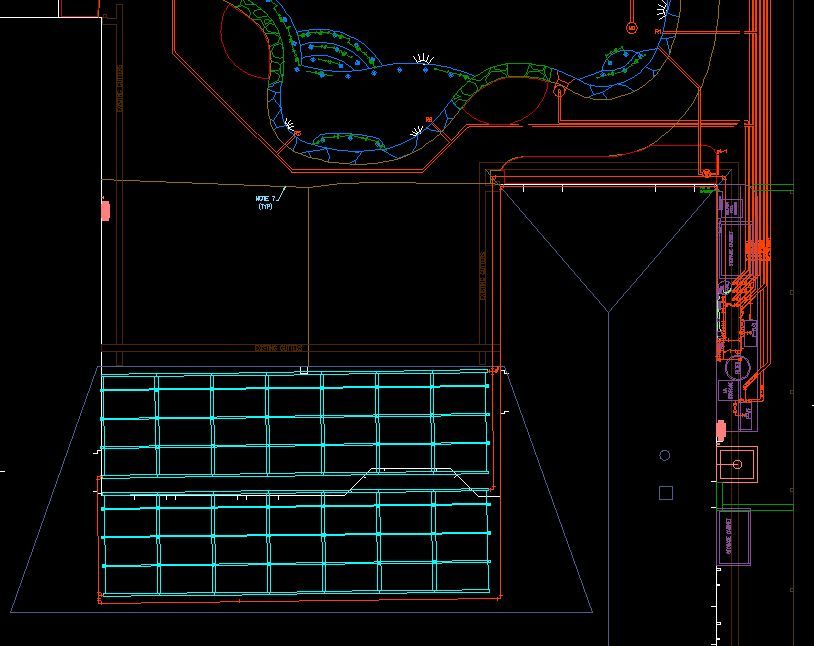 Panels will be placed on the middle section of the roof over the patio. Equipment/pump is on the left side of the house in this view:
We were able to get all of the bottom piping done this past weekend (still need to add actuators to both valves though), and my pool builder hooked me up with an amazing price on some 20' sticks of 2" pipe. Here are some progress pics so far: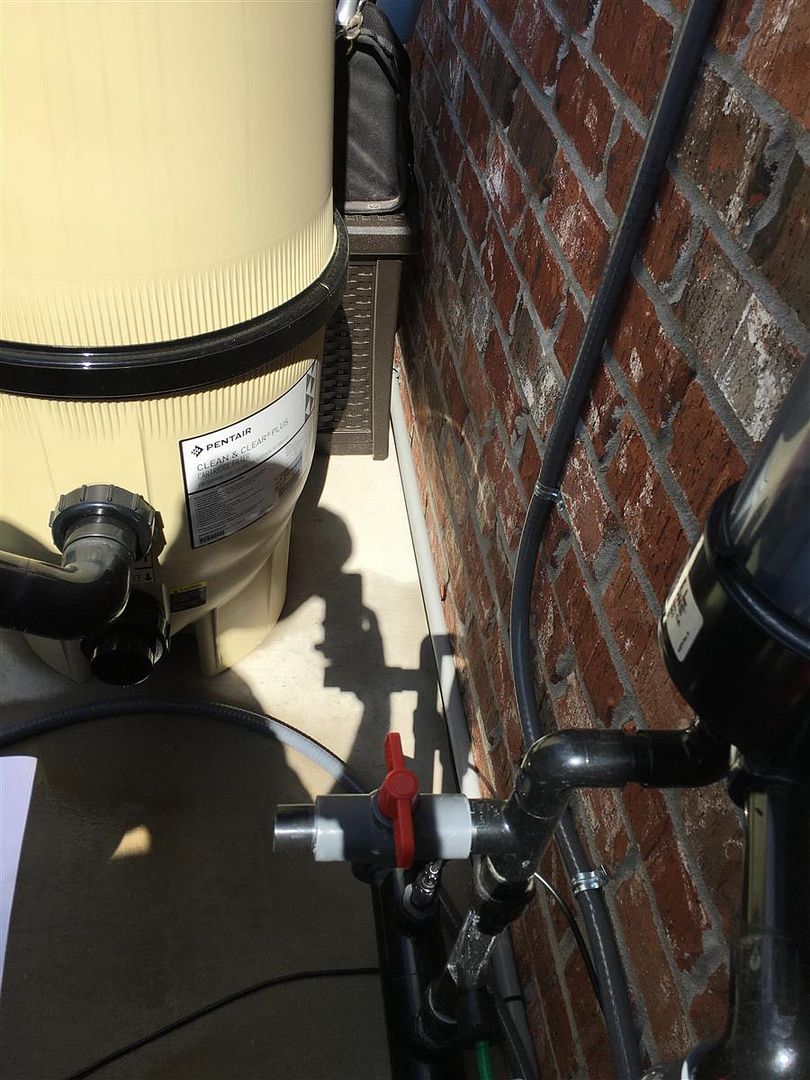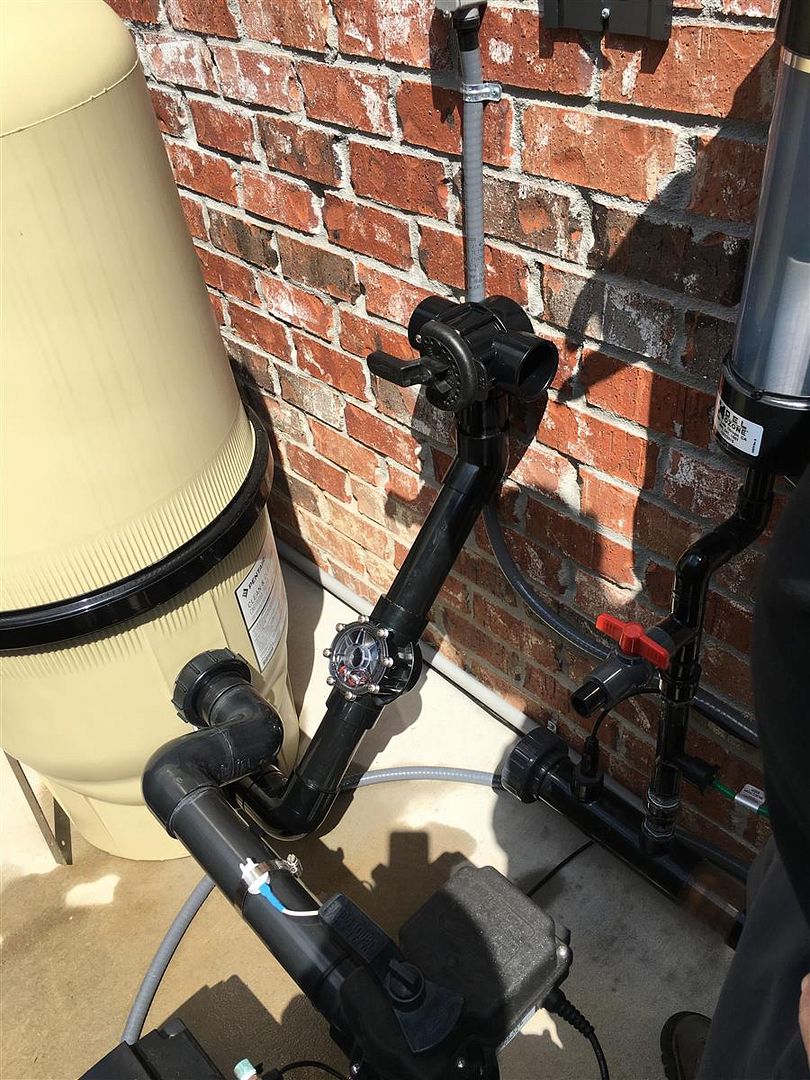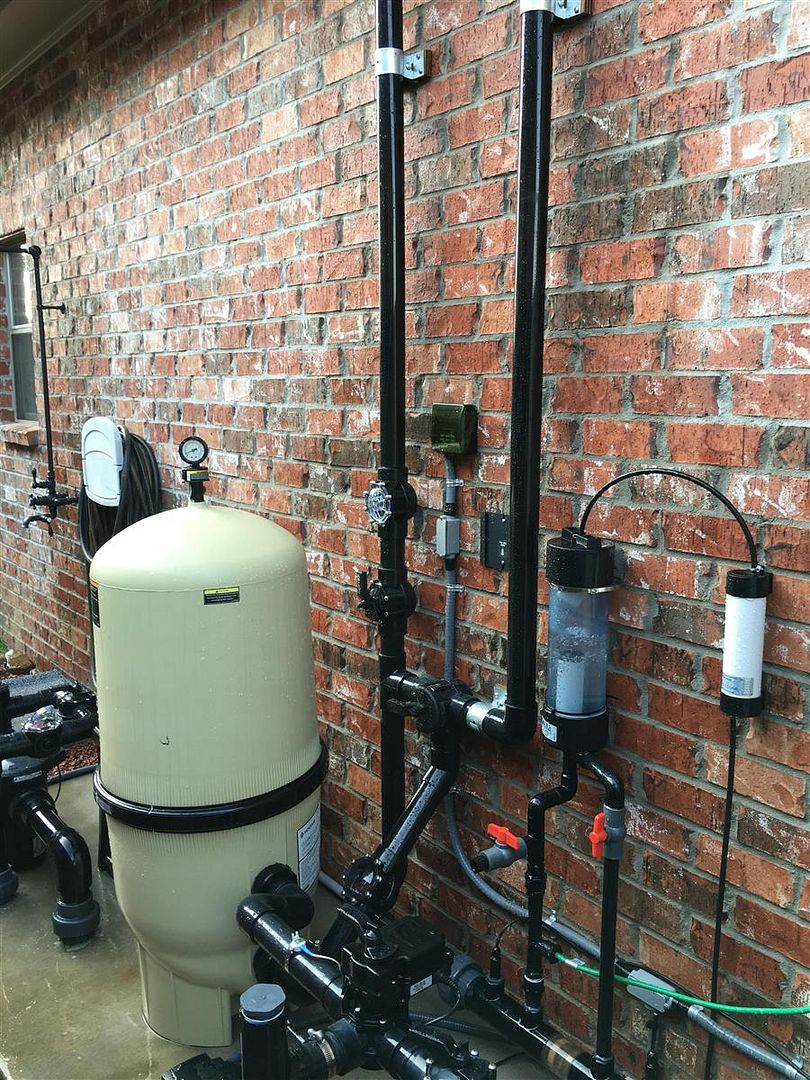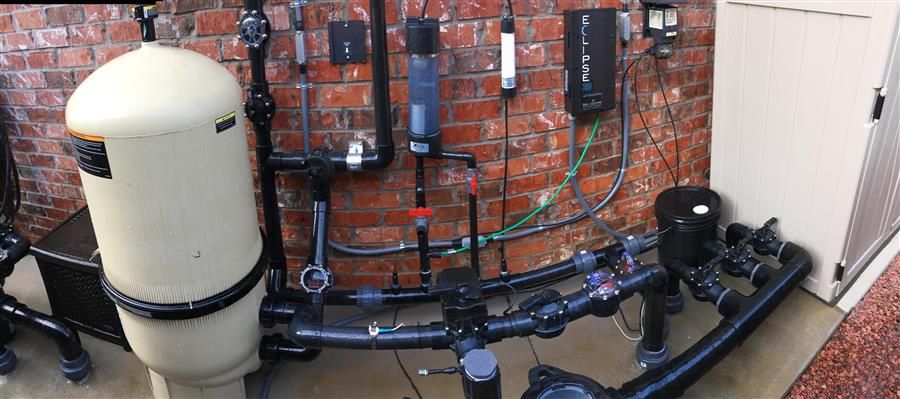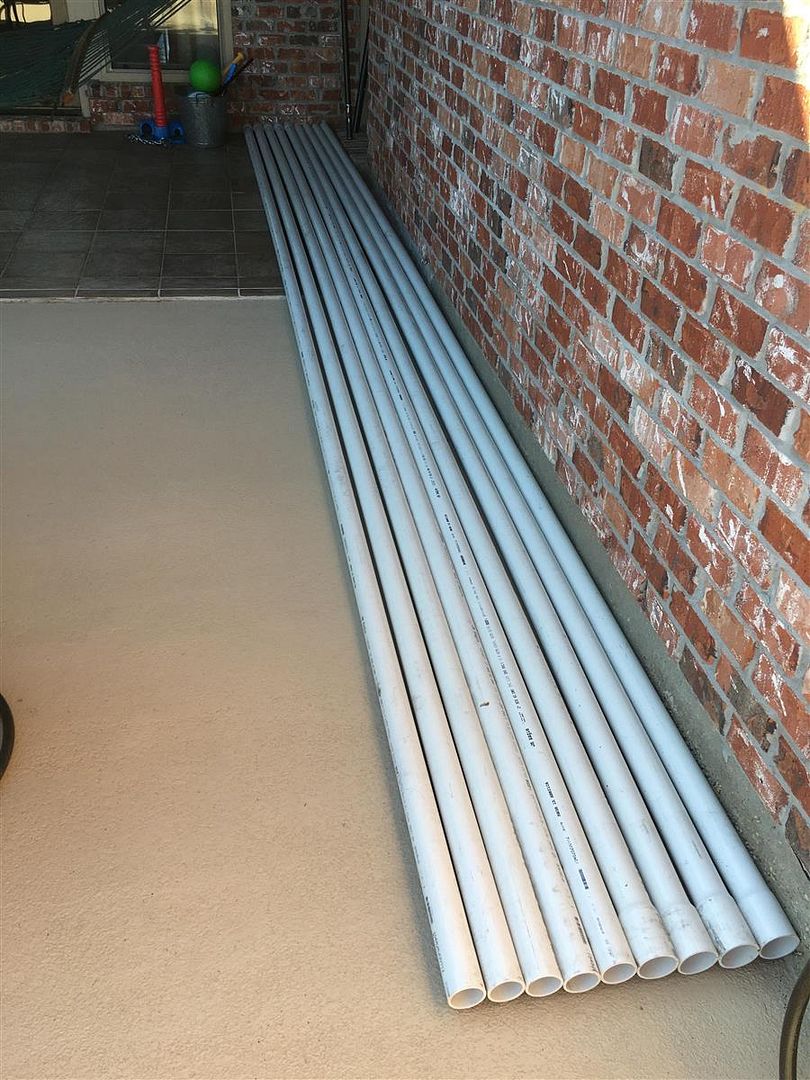 While I'm waiting for the panels to come in, I did have a few questions for the forum:
1. Is there a chance I'll get less flow to the top bank of panels vs. the bottom bank? Should I install flow meters before each one with a diverter valve?
2. The panel manufacturer recommends sloping the panels 1/4" per foot back towards the supply/inlet of the panels to allow draining for freeze protection. But if I choose not to slope the panels (controller will circulate water during freeze temps), and I have a vacuum breaker on each bank of panels, won't the water still drain to the lowest point (the pool) should I ever need to drain the panels for maintenance reasons?
3. Excluding freezing conditions, I've heard that while the panels are not operating it is better to leave them full of water instead of having them drain. Is that true?
Last edited: