In the process of cleaning my pool, I remembered how last year I wanted to get something that would divert the floating stuff into the skimmer basket rather than it just circling endlessly around forever. So this year, I made one, out of some PVC, and a bit of trim.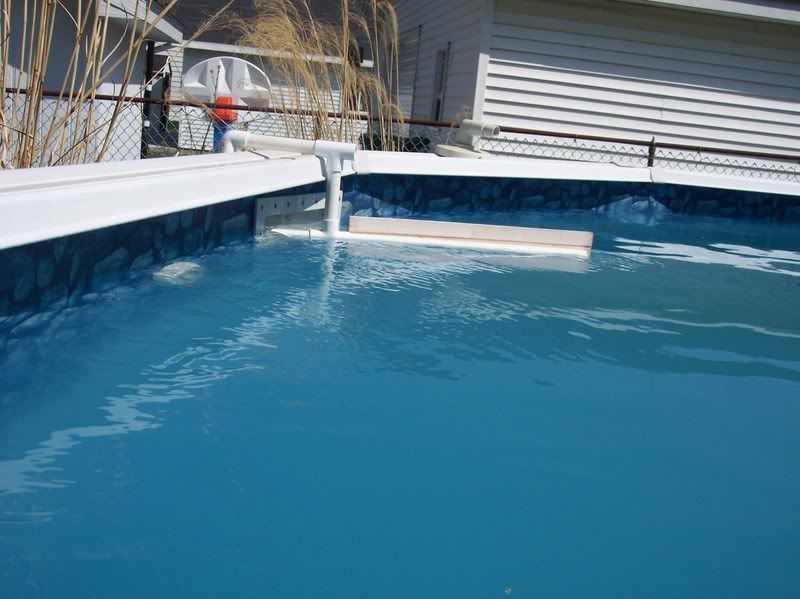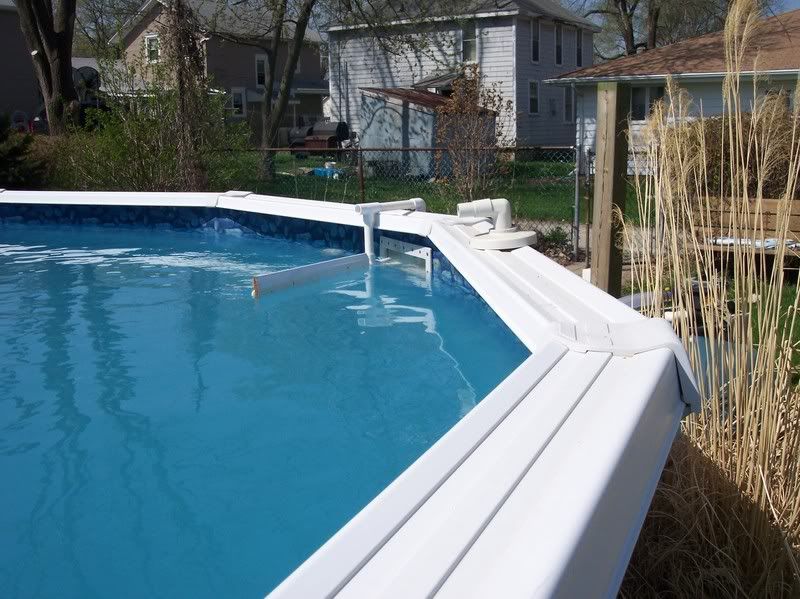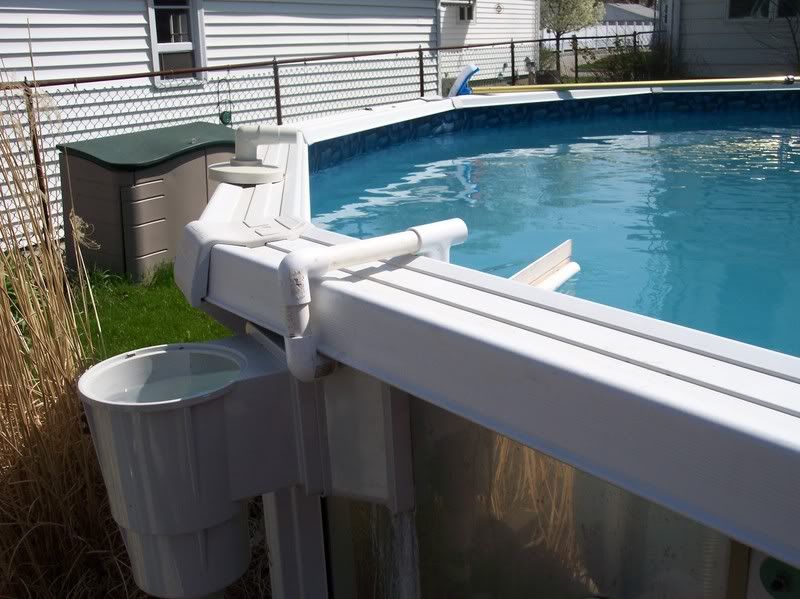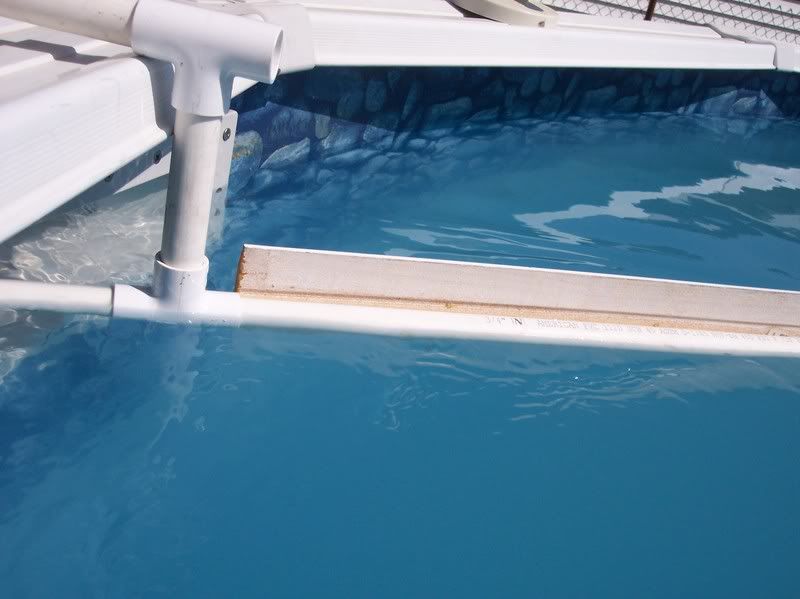 This also shows my progress from my
Green Swamp
to here. My water is cloudy, and has been for around three days, but appears to be slowly getting better. It is holding Chlorine. Yeah!