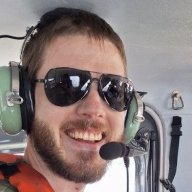 Silver Supporter
Bronze Supporter
TFP Guide
Oct 20, 2017
1,453
Pool Size

15000
Surface

Vinyl
Chlorine

Liquid Chlorine
Previous I'd been using a 10 mL syringe to measure out my samples, since 10 mL is what I use for FC and also for TA when filling a spa, and it also worked for 25 mL by filling twice full and once to 5 mL. I thought that was great...
But on my latest refill from TFTestkits I threw in a SampleSizer. I'd heard people say how much they liked it. Well THIS THING ROCKS! It's one of the times I've gotten a specialized tool, then kicked myself for not getting it earlier cause while it only does one task, it does that task extremely easily and quickly.
This thing could not be easier. Rinse and fill test tube, fully lower in SampleSizer, remove, and you have a perfectly measured 10 or 25 mL sample depending which end of the SampleSizer was facing down.
Here's a series of pictures showing how easy this is. Fill, lower, raise, done.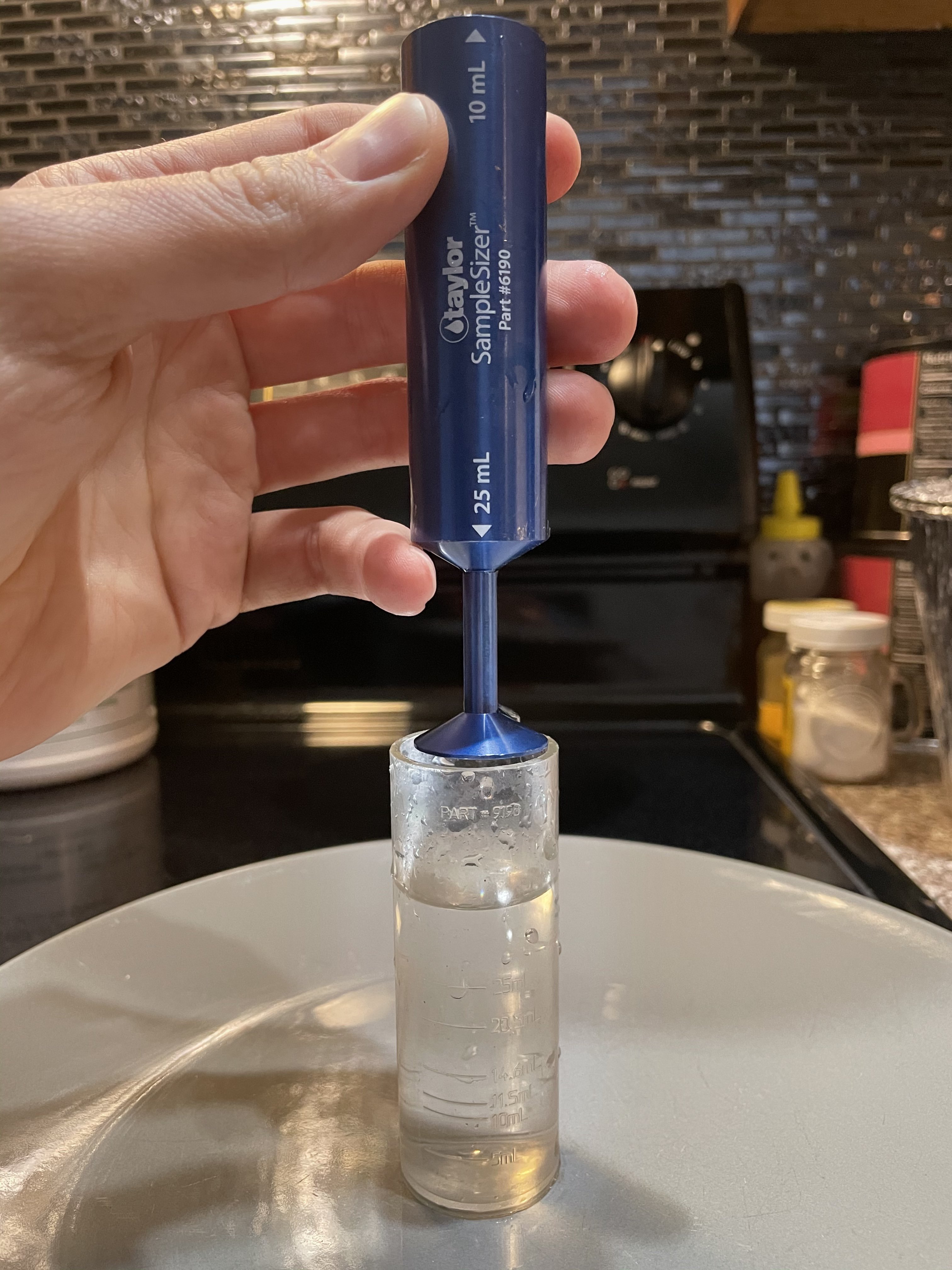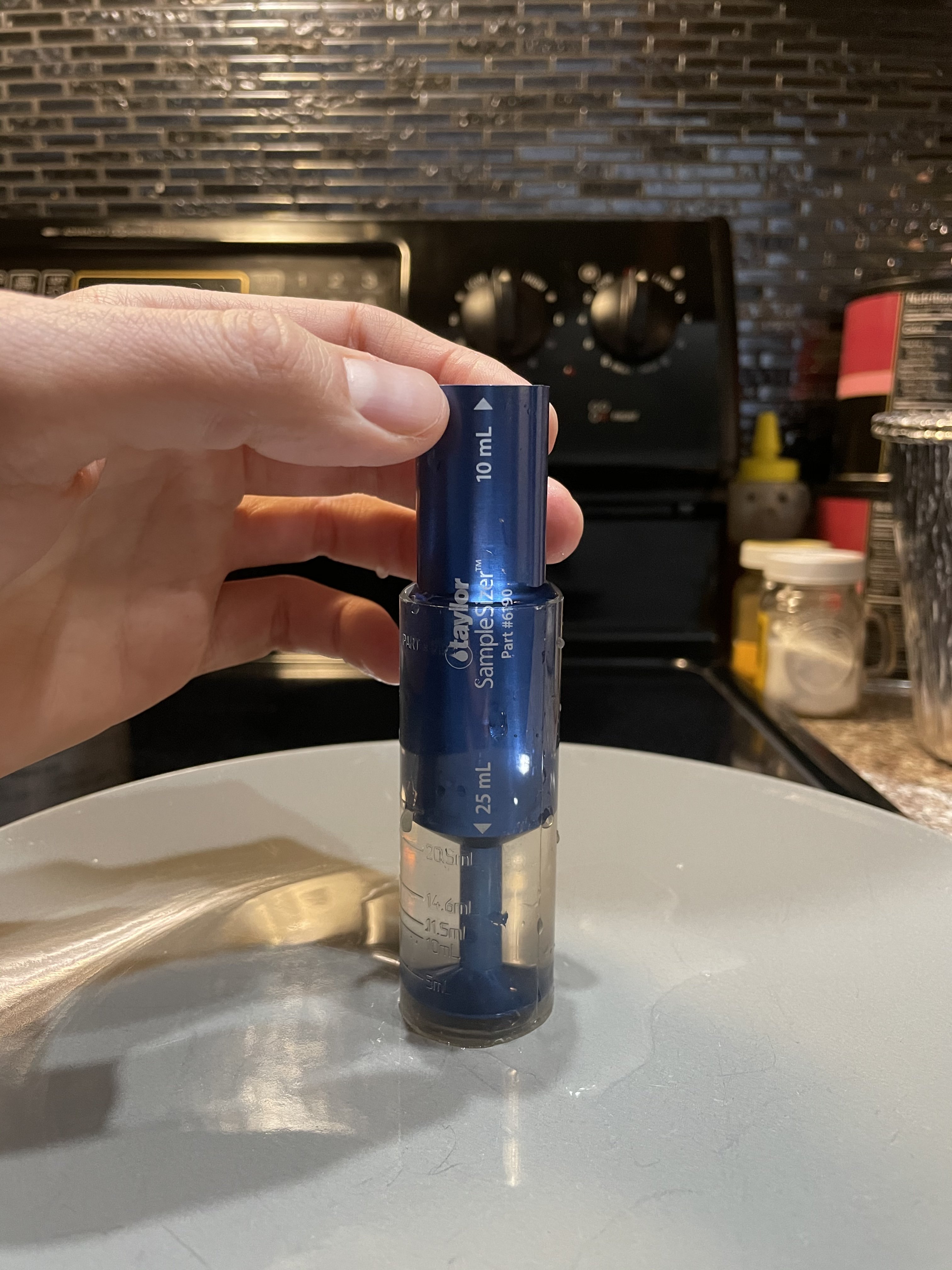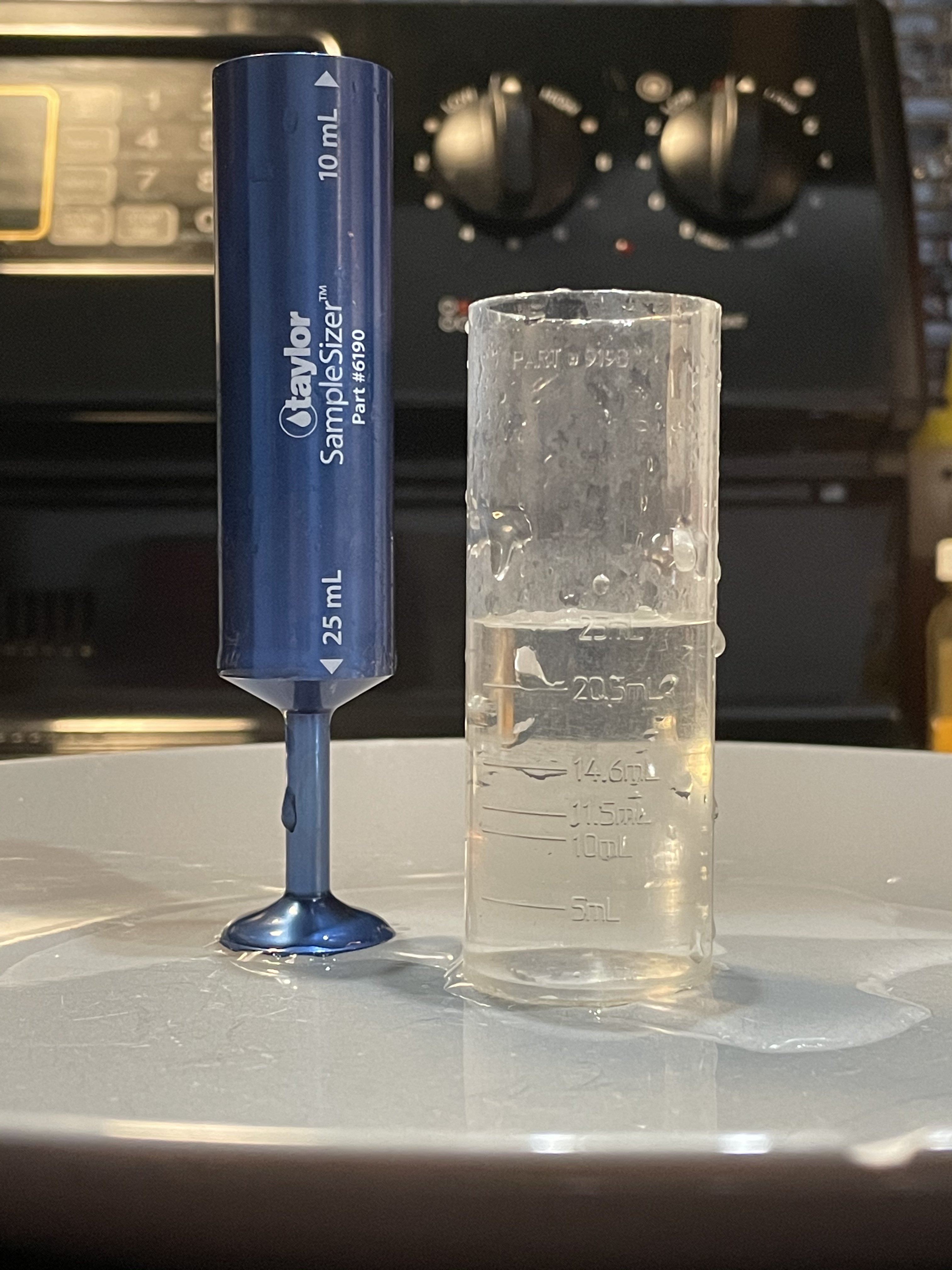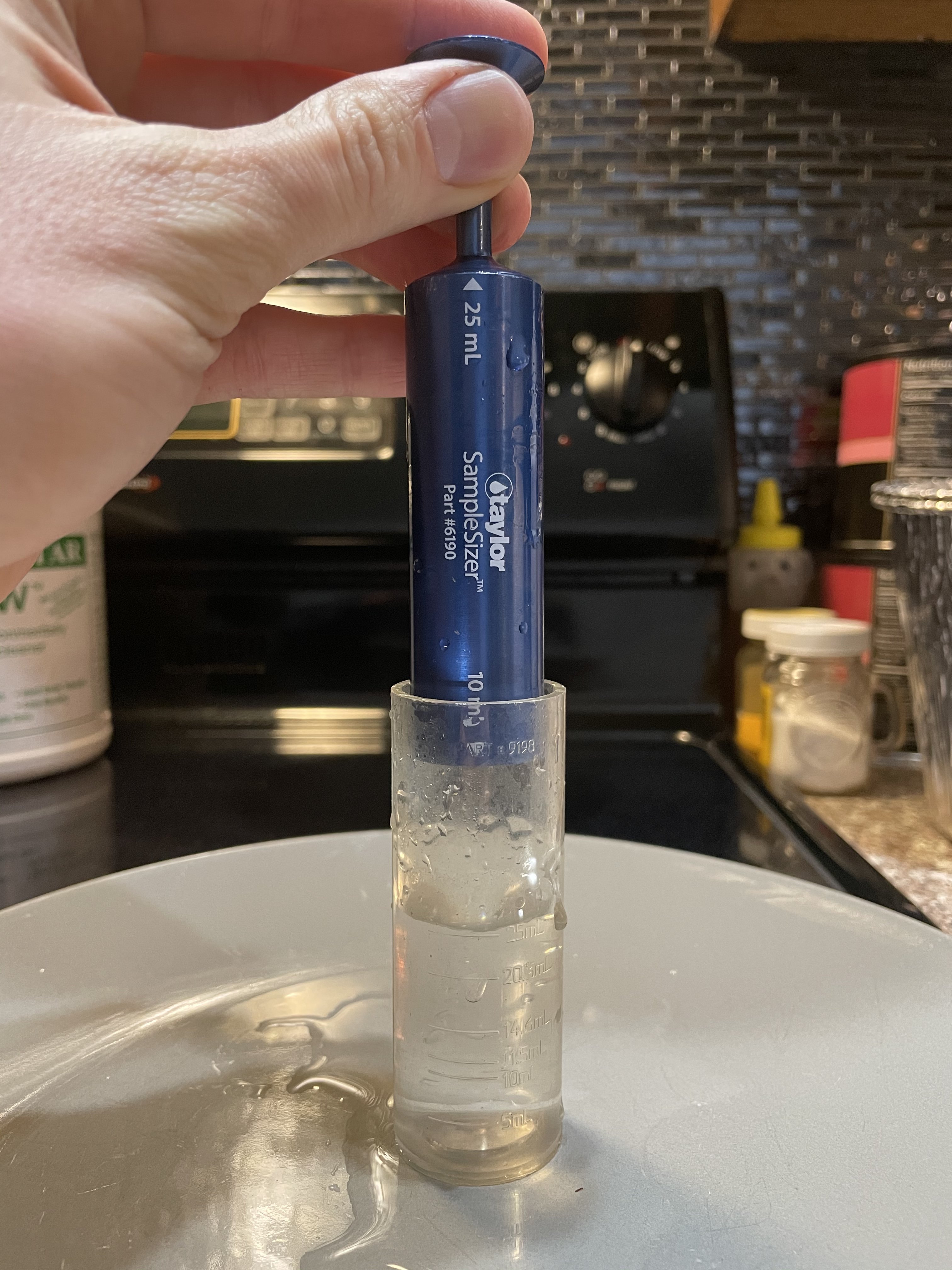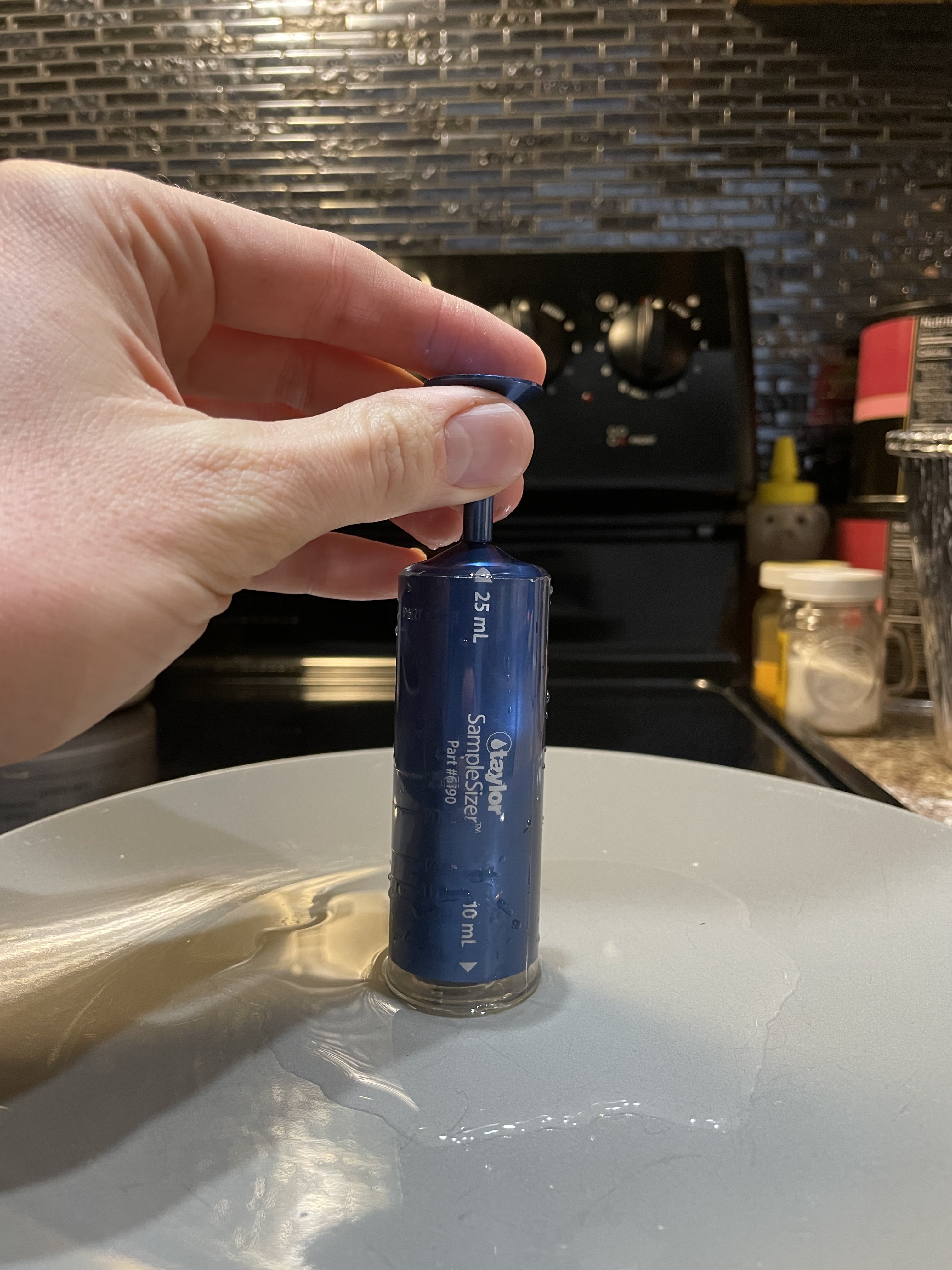 Just like the SpeedStir, you
can
live without it, but really you
really
should get it, it's totally worth the money.
One note I found here on TFP: This does not work with the test tubes in the TF-100 test kit, it needs a Taylor 9198 test tube. This tube comes with the SpeedStir or the K-1766 salt test kit, or can be bought separately from TFTestkits.net or elsewhere.
Last edited: