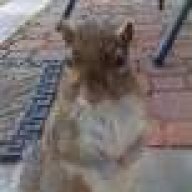 Silver Supporter
Bronze Supporter
Jun 7, 2018
990
Pool Size

36000
Surface

Plaster
Chlorine

Liquid Chlorine
Might as well start this off in "agree to disagree" because we probably will...
I sometimes see replies from TFP gurus which say something like
"
I am sending this to someone who may know the answer. Hold on a bit until they get back with us."


Now I'm a TFP noob, so feel free to slap me. But it seems to me this kind of reply could discourage other users from replying because An Expert may chime in. There is at least one thread right now which is stopped dead after this response.

I know the responding guru is being helpful, and I'm sure the intent is not to discourage user replies, but I think perhaps better wording could be used in this situation.