Before I decide to purchase a Jandy self-install SWG and not have to deal with adding chlorine daily

, I want to make sure I can add a 1ft+ long horizontal piece of PVC required to install the cell. Unfortunately, I don't see where I could add it after the solar heater and before the pool/waterfall return. Typical rookie. Regardless, I feel capable of cutting and priming/gluing PVC, just need help with the where. See pics below.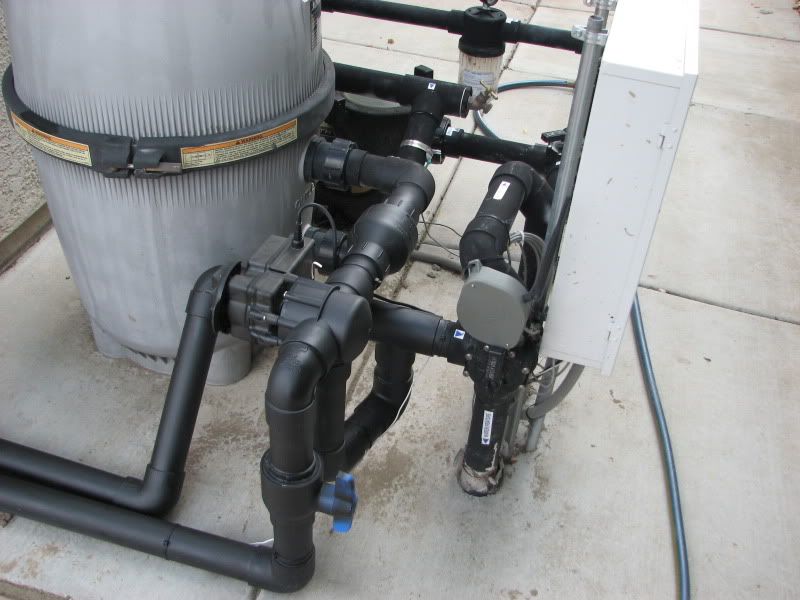 The only piece I have to work with is the piece just behind the control panel. It is where the solar heated water Ts into the return piping at the 2-way waterfall valve, see the Jandy PDA receiver.