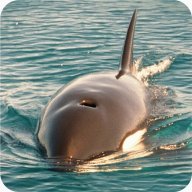 Nov 12, 2017
8,396
Pool Size

12300
Surface

Plaster
Chlorine

Salt Water Generator
SWG Type

Pentair Intellichlor IC-40
I think for the sensors and stuff like that, I prefer the ones with the 1/2" or 3/4" branch connections, as the temp probes might actually get into the flowing water instead of the weird quasi-stagnant pocket that is created from the larger 2" socket. But I'm weird like that. I definitely understand that from a strength perspective, the 2" branch will be able to withstand more side loading, especially with the bushing installed.
Ah, you reminded me of my other rational. My injector needs to be where it is, just in front of the SWG. That SWG pretty much governs not only my runtime, but also my RPMs, which equates to electricity used. The only way to reduce the energy requirement, is to reduce the flow required to satisfy the SWG. I removed the check valve in front of it, which likely caused some turbulence downstream (inside the SWG), and so I was thinking that the 2x1/2x2 would cause some amount less flow disturbance than the 2x2x2 would, because of just what you described, the bigger cavity. The less turbulence inside the SWG, the better reading its flow detector will report, so the less RPM's required. They instruct in the manual to have a length of straight pipe in front of the SWG, for that very reason.
Plus, the injector is mostly protected by the 2" PVC "roll bar cage" that happens to be right above and around it.
That's my story and I'm stickin' to it!