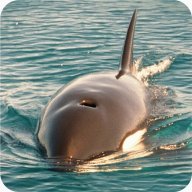 Nov 12, 2017
8,624
Pool Size

12300
Surface

Plaster
Chlorine

Salt Water Generator
SWG Type

Pentair Intellichlor IC-40
Dirk,

I always say when the EasyTouch has an "L" in the model it means a Lite version.. and just like with food, the Lite stuff never does taste just right...

Sorry....

I have the ET 4 and wish I had the ET 8.. I keep finding new stuff that I wish I had a relay to control...

Is there anything that you want your system to do that it won't do now?

Thanks for posting,

Jim R.
Thanks for asking. I need an hour or so with an expert to vet out all that I want to do and can't seem to be able to do. I haven't yet spent much time with the programming. What I have has not gone well, so I got frustrated and stopped trying. The filter mode runs. The cleaner mode runs. That's all I've got so far. It's kind of a mess right now. My plan was to get Pentair on the phone and work through it all with them. But I might put together something in a post, too.
The problem was, when I was shopping for the new pump and control unit, I was under the impression that there was a four and an eight, like one each. I had no idea at the time (and it wasn't explained to me by the installer), that there is a large number of models of 8s and 4s, all with different config's and capabilities and boxes, etc. It was ultimately my fault. I was busy, and didn't do my due diligence in researching what was available. Plus, I think he pushed on me the model he had in stock, to get rid of it. Do they all have SPA? I don't need SPA. Why did I end up with SPA? Whatever, too late now.
Circuits I have:
1. Pool/filter mode
2. Cleaner mode
3. Light
4. Skimmer mode (higher RPM than Pool/filter mode)
I also have solar and SWG that will complicate things in the spring.
I can't get the programming I want to stick. I'll set up four schedules, then one or two will disappear some time later. And I can't seem to get the egg timers to work as expected. And the freeze mode is also acting wonky. It comes on, but ScreenLogic doesn't seem to know about it. Nor does it come on at the RPM I've set. Maybe it's in the pump? Not sure. It's a mess.
I think part of the problem is programming from ScreenLogic. And I've been told I'm trying to add more schedules than allowed. That's what I need Pentair to explain. I've seen warnings about too many somethings (schedules, maybe, not sure).
This is what I wanted initially:
Pool mode to run automatically at least once a day, possible two or three times a day, depending on season and need.
Cleaner mode to run automatically once or twice a day.
Light to be activated manually.
Skimmer mode to run once or twice a day (to "polish" the surface, at a higher RPM than normal Pool mode)
I also want egg timers to kick in if I initiate any of the above manually. Maybe I want to run the vacuum just before people come over. Or polish the surface it there's some surface gunk. I want to be able to start a circuit from my Indoor Controller, then have whatever I start shut down after a brief run. Also wanted an egg timer for the light, so it wouldn't run all night if I forgot to turn it off before bed.
My skimmer and cleaner are on an actuator. So that the pump pulls 100% of water through either, but not both. That seems to be working fine.
And my solar works as expected, too.
But now there's a new wrinkle. Marty gave me a great idea, to use a circuit (other than Pool) to filter my pool during the winter, so that the SWG doesn't get power. If I understand that right, I'm one circuit short.
I've yet to get the SWG working, and don't know how that's going to integrate with everything. If I could get everything I need from my
EasyTouch, then I could do some cool stuff. I could run the cleaner whenever, the high-rpm skimmer mode whenever, and run the normal filter mode, with or without SWG. That way, I could dial in exactly what cycles work best to keep my pool cleanest, and to add just the right amount of chlorine (between the SWG setting and the duration it's actually powered on). But then there's solar, which can be programmed, sort of, but not really, because that comes on at the mercy of the sun. How will solar RPMs kicking on and off at odd hours affect my SWG scheduling? Not sure how all that's going to work.
But so far, I don't think the egg timers work at all, and I can't get more than three schedules to stick, let alone the dozen I might like to have. And of those three, one doesn't work (I have the Pool mode scheduled for twice a day, only one works). Can you not have more than three schedules? Can two of the schedules be the same circuit (like if I wanted to
circulate in two four hour sessions, rather than one eight-hour)? Can I not vacuum three times a day if I want to? Why can't I set my freeze RPM? And why doesn't ScreenLogic indicate freeze mode when I know the pump is in freeze mode? All mysteries to me.

Etc, etc. I first have to figure out what I want to do, then ask TFP or Pentair if I can, and if so how. And maybe in the process determine if I'm expecting too much, or have the wrong controller, or if the one I have is somehow defective. And I just haven't had the hours this is all gonna take to figure out...

What's frustrating is this is all pretty simple, programming-wise, and it's feeling like Pentair is hobbling the 4 to get people to fork over for the 8. Both of which seem pretty overpriced for what they actually do. I have a $20 light timer that can handle eight on and off times a day. Am I gonna be told my $600 EasyTouch can't automate four things twice a day?
I'm not going to be happy about that...
- - - Updated - - -
Sorry, I went off there. Should I have done this from my own thread? I had intended to, but your question inspired me to get into it. Feel free to move it over to one of my threads if you think it best. I was actually saving this conversation for the spring, when I'll be firing up my SWG...