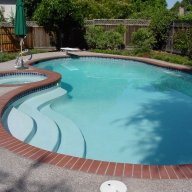 TFP Expert
LifeTime Supporter
With tablets, you need to keep a close eye on the CYA level and maintain a FC level appropriate to the CYA level. Pucks add CYA to the water and over time it accumulates.
Pool School - Chlorine / CYA Chart
Because of this, TFP does not recommend using puck chlorinators.