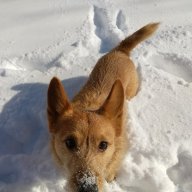 Feb 28, 2021
46
Surface

Vinyl
I just spoke with another installer, and I think they're the one. They recommend Hayward products. I want a cartridge filter, and our pool will be about 17k gallons, and we want to do a SWCG (I have no idea if that affects our filter options, honestly). Installer recommended a sand filter, but I told him I couldn't imagine backwashing all that water into our yard that already turns into a pond with any heavy rain. Anyway...
I got to this page on the Hayward site and have NO idea what the differences are between most of these options:
XStream® cartridge filter and pump systems provide a massive filter body for added capacity of dirt and debris and longer, more efficient filtering cycles.
www.hayward-pool.com
Help?