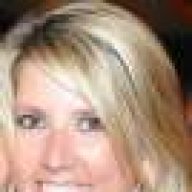 TFP Expert
LifeTime Supporter
In The Industry
I'm on my second round of draining partially to lower my CYA which was 95 (pool store test, BTW).
Added some chlorine and am going out to brush, test with strips, as I haven't purchased test kit yet....
Can I turn on my heater? Is there any damage to the heater from high chlorine/CYA readings, water not being balanced?
My pool AG 24' round, 52" high.
Readings (yesterday, prior to draining below return, refill, 1 gal bleach)
FC 0
TC .63
PH 6.98
CH 131
TA 121
CYA 95 (this is down from 111
)
Copper 1.29
Iron 0
I've given up on the copper for now, that 'metal out' stuff is too expensive. Will wait till I get the CYA and other readings stable.
I'll post updated readings later, but would like to raise the water tempature in preparation for possible swimming, if I ever get this water figured out.... Thanks to all!