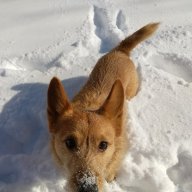 Feb 28, 2021
100
Pool Size

17000
Surface

Vinyl
Chlorine

Salt Water Generator
New pool is up and running with the exception of the SWCG (electrician is coming Monday afternoon to wire that up and bond everything). So, some super pool noob questions:
When testing, the yellow test on the thingy with the yellow and red sides is the result I log in Pool Math as FC, correct? Everything in the test kit and instructions just says Cl, but Pool School and Pool Math have FC. I know what the abbreviations/acronyms stand for, but are they essentially interchangeable, or am I logging the wrong test result as FC?
Assuming I'm testing and logging correctly, my FC is currently high (darker yellow than any on the test, so maybe 7-9?), but my CYA is low (about 40), so that should eventually balance out, right? Then maybe worry about adding more CYA after the storm blows through? (we haven't installed the stairs yet, so no one's swimming in it yet)
We have the remnants of storm Elsa heading our way. Should just be rain and wind by the time it gets here later this afternoon. My FC is already high (I have read on here that seems to be good in preparing for a storm). Should I cover with our solar cover? We don't have any trees in our yard and get mostly just pine needles from the neighbor's tree and bugs so far as far as organic debris goes.