We are getting a pool (given to us) that has white fencing along the top of one long side and the two ends. It looks like there are six sections that do not have fencing because the person before us build a big deck.
If we don't build a deck right away, I would like to put fencing on all but one section and have a entry system on the one section that does not have a fence. I'm trying to figure out if this is possible.
With these above ground pools, is the distance from post to post the same all the way around? And the same for all pools???
I did figure out that the pool we are getting has Talcor brand white fencing on it, but I can't figure out how wide each section is and if the fencing would butt up nicely to an entry system.
We have to have some kind of entrance that is safe...so either a ladder that folds up, or something with a gate.
I've been eyeballing this: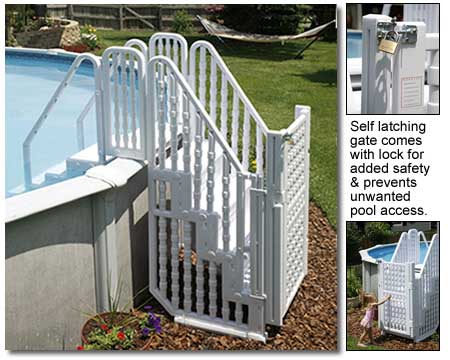 Here is the picture of the pool we are getting: