I've been posting my pool build updates for a while now. It's been slow going for various reasons, but we're finally getting to the end. We've run into something though that I am not really sure how to address and am curious what the thoughts of the collective are. So here we go....
A couple months ago I posted about the fact that a LOT of our clear/blue iridescent glass brick waterline tile was fracturing as shown here.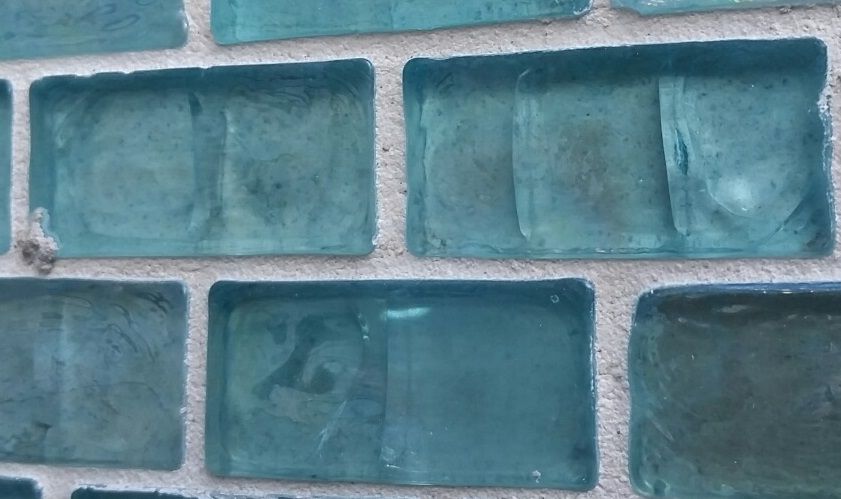 At the time, when I psoted about it, BigEinAZ posted this article about it which seemed to explain everything. Poor quality Chinese import tile that was subject to thermal shock fracturing.
http://www.aquatictechnology.com/editorials/failure_of_glass_mosaic_tile.htm
We ended up having all the tile torn out and our builder found a replacement from one of their normal vendors here in Houston (NPT). We felt comfortable that with a brand like NPT, we were going to be OK. The original tile came from an online vendor who was not interested in doing anything except saying this was due to a lack of expansion joints at every possible point. Our builder, his mason and the article BigE posted seemed to point at something else which seemed much more plausible to me. This was a quality issue with the tile itself.
The issue is that now the NPT tile is doing the exact same thing. The amount of fractured tiles are slowly progressing. We blue taped one whole area and the masons replaced those tiles and now there are fractured tiles again in that area again.
NPT has evidently told our builder that "this happens" but that it doesn't effect the "quality of the tile" or cause it to fall off.
Functionality aside, I'm curious what others would say here. It's kind of like getting a new car with dings all over it and hearing "yeah but it drives just fine". We chose glass tile because of the aesthetics. Now granted, you don't see the fractures if you are just looking at the pool from outside. If you stand in front of it and look, then it becomes evident.
I can't imagine that this happens all the time or there would be 100 posts about "don't ever choose glass tile..."
NPT also fails to mention this as a feature. "Sure it fractures, but that is part of the charm!" said no glass tile marketing material ever.
So my two questions here are:
Would anybody take this as-is to get the project complete and let it go? This is just what happens with glass tile and fractures are really not that big of a deal?
Is this an installation problem as well that is compounding the amount of fractures? Is it made worse because the mason did "X" or failed to do "Y" ?
Thanks
plat.