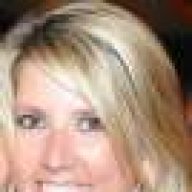 TFP Expert
LifeTime Supporter
In The Industry
Okay, would like some advice. This is our 6th season with our AG pool. Up till this year I have used a "pool frog" system which is Silver ions with a "bac-pac" that is tri-chlor. After discovering these online forums I have abandoned the problematic pool frog in favor of BBB, which I have yet to master so I hope you all don't mind the constant barrage....

We run our 2 speed pump on low 24/7. We have a heater, a cartridge filter. With the pool frog, I could go on vacation and not worry about the chlorine running out and coming home to green water. I do not have any other "auto" chlorinator.

Are there any suggestions for an exentended vacation (10 days gone)? I turn off the heater, but leave the pump running. I would hate to ask a friend/neighbor to check the numbers and add bleach. Do I just not worry about it and fix any developing problem when I return?

What are your thoughts?