I hope this works the right way!
I don't know anything about my pool (my husband knows all the specs and such, I just maintain it). Anyway, it is a 24 inch round above ground pool that we put in this year. We also put in a Jacuzzi/Spa and my husband and I built the deck around everything.
It took about a month total to do everything...the only thing we have left is to finish the railing around the backside of the pool!
Here are some before pictures...this is the day we bought the house: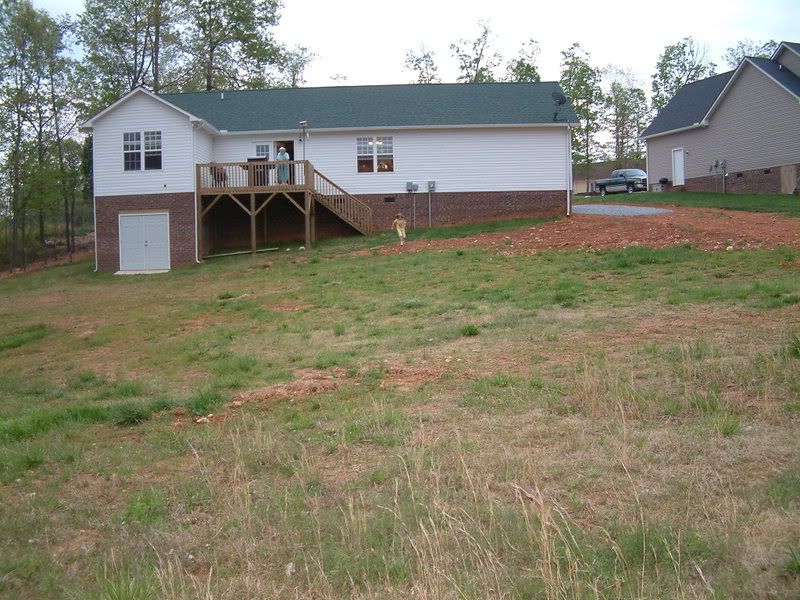 When we first put the pool in, with a temporary walk so the kids could use it: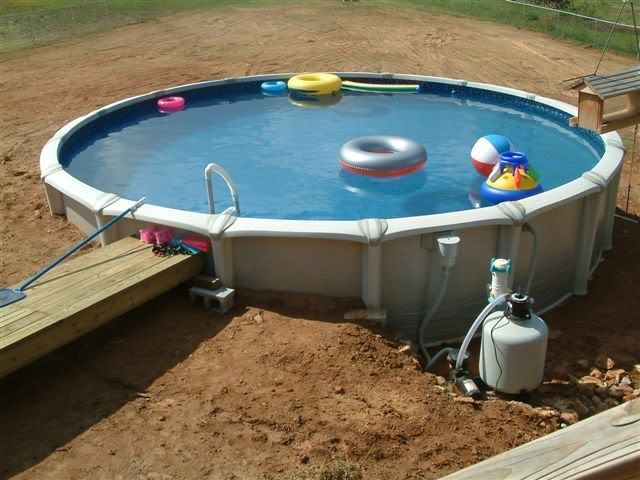 Original deck on the top, then deck we built for our Jacuzzi:
Pool with new deck:
Retaining wall in back of pool: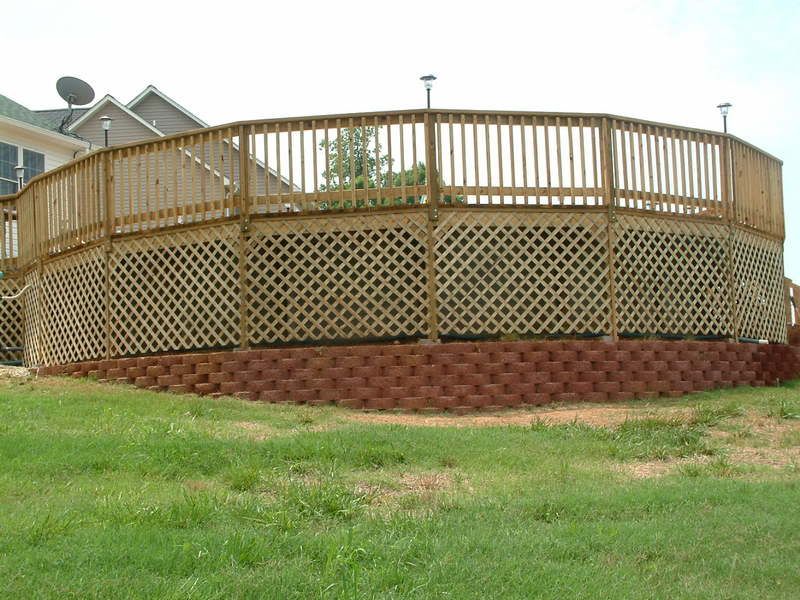 It is still a work in progress, but we are getting there! Eventually we want to add a cement patio coming off the back stairs that goes around a firepit and we are also going to make a big wooden swingset for our kids (and us! LOL). Maybe by the end of the summer we will have all that done. My husband is away on business right now, but when he gets back we are going to finish the rest of the deck and then work on the patio part!
Thanks for looking!