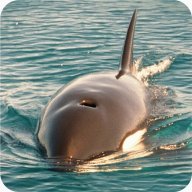 Nov 12, 2017
8,627
Pool Size

12300
Surface

Plaster
Chlorine

Salt Water Generator
SWG Type

Pentair Intellichlor IC-40
I'm not sure how valuable this information will be for anyone, but I thought I'd share. I had an IntelliBrite 5G installed by my pool guy in July. The red LED stopped working last week. Local Pentair dealer came out and replaced the internal circuit board. All is well, no cost to me, covered by warranty. But he told me something very interesting.

I had expressed to him my concern about buying the thing in the first place because of some bad reviews I'd found. Basically stating what I'd just experienced, the thing frying after way too short a time. He explained that Pentair had problems with early gen IntelliBrites and had since fixed the problem. Apparently they had some defective chips on the board, and the board itself was backed by a thin aluminum heat sink that was found to be inadequate. They now have a thick copper heat sink and he claimed they haven't had to replace any of those yet.

So I got the newer part and am hopeful my light will last a good long time.

So if your Pentair light is still under warranty, and maybe even if it isn't, it might be worth pursuing a solution before you have a problem. Not sure how Pentair would react, but worth a call maybe? Have them determine, somehow, if your light is one of the defective ones or not? Or if it's gone bad out of warranty maybe they'd be willing to offer a fair solution?

Maybe that's a long shot, but the point of sharing my experience was to alert other IntelliBrite 5G owners that Pentair is well aware of a defective set of lights in the marketplace, and maybe that could get you a fix if yours is one of those....